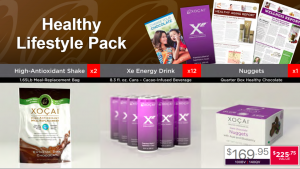 I am getting ready to start my Healthy Chocolate Weight Loss Plan.
I realized we have plenty of time to lose those excess pounds before the Holidays.  It reminded me of the 12 week study that was featured on the cover of the American Journal of Bariatric Medicine Magazine the "Bariatrician".   For this study, you replace two meals a day with the Beyond protein meal replacement shake, have a normal healthy meal, even snacks, lots of water and some exercise.  It is not rocket science and I know we can do this.
Are you ready to get back in shape for the Holidays?  Just imagine how amazing you will look!
Results of the 12 week study:
Average weight loss of 31 pounds
Average 5 inches lost around the waist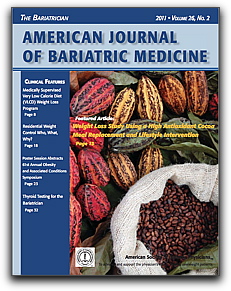 There is a new Beyond Healthy Lifestyle Value Pack that includes 2 bags of the Beyond Protein shake (28 servings total), 12 pack of Xe Healthy Energy drink and a 25 count box of Healthy Chocolate Nuggets.  
You receive all for JUST $169.95.
Hurry and order yours today!  Call Lynette or Wayne Henk of Three Sons Marketing LLC at 941-216-5727 or
visit ChocolateDreamDiet.com.
Bariatrician American Journal of Bariatric Medicine Healthy Chocolate Protein Shake Diet study results