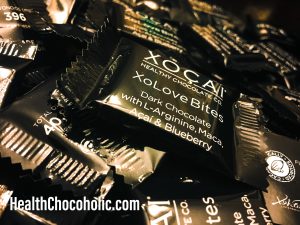 A new study became available in October, 2017 from the Spanish National Research Council that is quite promising for flavanol rich dark healthy chocolate. THis caught my attention because I am a Type 2 diabetic that is controlling her diabetes with diet, exercise, beyond healhy chocolate and a supplement called berberine. I chose this option after having poor success with the prescription medications my doctor had prescribed. I highly recommend you check with your doctor before stopping any prescription medication.
As far as incorporating beyond healthy chocolate into your diet, checking your blood sugar will give you an indication if you need to cut down on any medications. I personally have a drop in my blood sugar after eating a 6 gram piece of beyond healthy chocolate.
This is simple to check. I check my blood sugar, eat a piece of Well -Beyond healthy chocolate, wait 30 minutes and test again. I usually see a drop of 40-50. We are all different but this is diabetic friendly, low calorie belgian chocolates. Most of our chocolates are just 1 gram of sugar.
Specifically, "Most studies within the last decade support a substantial role for cocoa and its flavanols in thenutritional prevention of T2D. Cocoa flavanols act by (a) regulating carbohydrate absorption in thegut; (b) protectingβ-pancreatic cells function and enhancing insulin secretion; (c) improving insulinsensitivity in peripheral tissues such as liver, adipose tissue and skeletal muscle through regulation ofglucose transporters and main proteins of the insulin signalling pathway; (d) exerting a lipid-loweringeffect and; (e) preventing the exacerbated oxidative stress and inflammation characteristics of thedisease. All these effects contribute to improve the insulin sensitivity and to maintain normoglycaemia,and thus, to avert and/or significantly delay the onset of T2D and development of its complications.Consequently, a moderate daily consumption of flavanols from cocoa or dark chocolate, along with aneveryday intake of other dietary flavonoids, could be a valuable recommendation for the nutritionalmanagement of this disease. However, it is worth remembering that most of commercially available soluble cocoa products or chocolates contain low amount of flavanols and are rich in sugar and caloriesthat may aggravate glycaemic control in T2D patients."
The study is correct in that most commercially available chocolate contains low amounts of flavanols. However, there is one Healthy Chocolate, Beyond Chocolate, that has the high antioxidant and high flavanol content recommended in the study. Enjoying one 35 calorie Beyond Xo Love Bite with just 1 gram of sugar is 396 mg of Flavanoids per piece! This is unheard of in the chocolate industry. Plus the taste is delicious.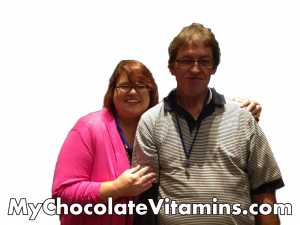 We are Lynette & Wayne of Three Sons Marketing LLC here in Southwest Florida.  We are here to help! You can order your Healthy Chocolate direct at HealthyChocolateFix.com or call us at 941-216-5727 to place your order.
Interesting in becoming a Well-Beyond promoter like me? Contact Lynette Henk for details on the launch of Well-Beyond this January in Las Vegas. 941-216-5727
Effects of Cocoa Antioxidants in Type 2 Diabetes Mellitus (PDF Download Available). Available from: https://www.researchgate.net/publication/320745358_Effects_of_Cocoa_Antioxidants_in_Type_2_Diabetes_Mellitus [accessed Nov 14 2017].
Ramos, Sonia & Martín, María & Goya, Luis. (2017). Effects of Cocoa Antioxidants in Type 2 Diabetes Mellitus. Antioxidants. 6. 84. 10.3390/antiox6040084.