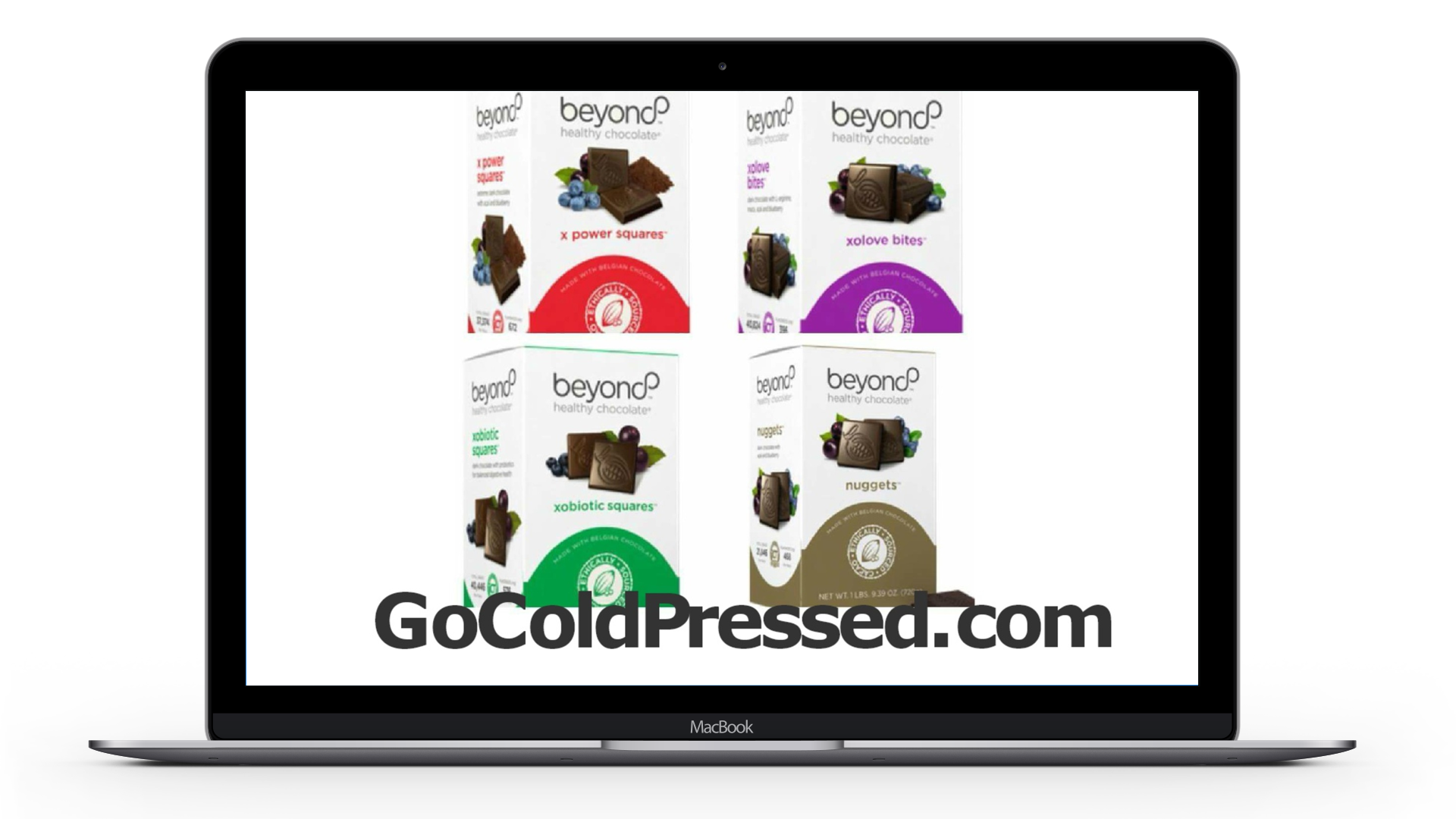 Mothers Day is quickly approaching and will be here before you know it. Thankfully you still have time to order the perfect gift before Sunday, May 13th rolls around. You might be thinking about what to get mom and your mother in law in celebration of Mom's day. A common gift idea is to send mom flowers or a potted plant but once you keep sending the same gift every year it gets old.
This year is your opportunity to pamper mom and give her the gift of decadent dark belgian healthy chocolate.
Unlike candy chocolate, this healthy chocolate arrives in 35 calorie bite sized pieces with just 1 gram of sugar. Even though this belgian chocolate tastes delicious, each piece also offers the antioxidant content of over 1 pound of raw spinach.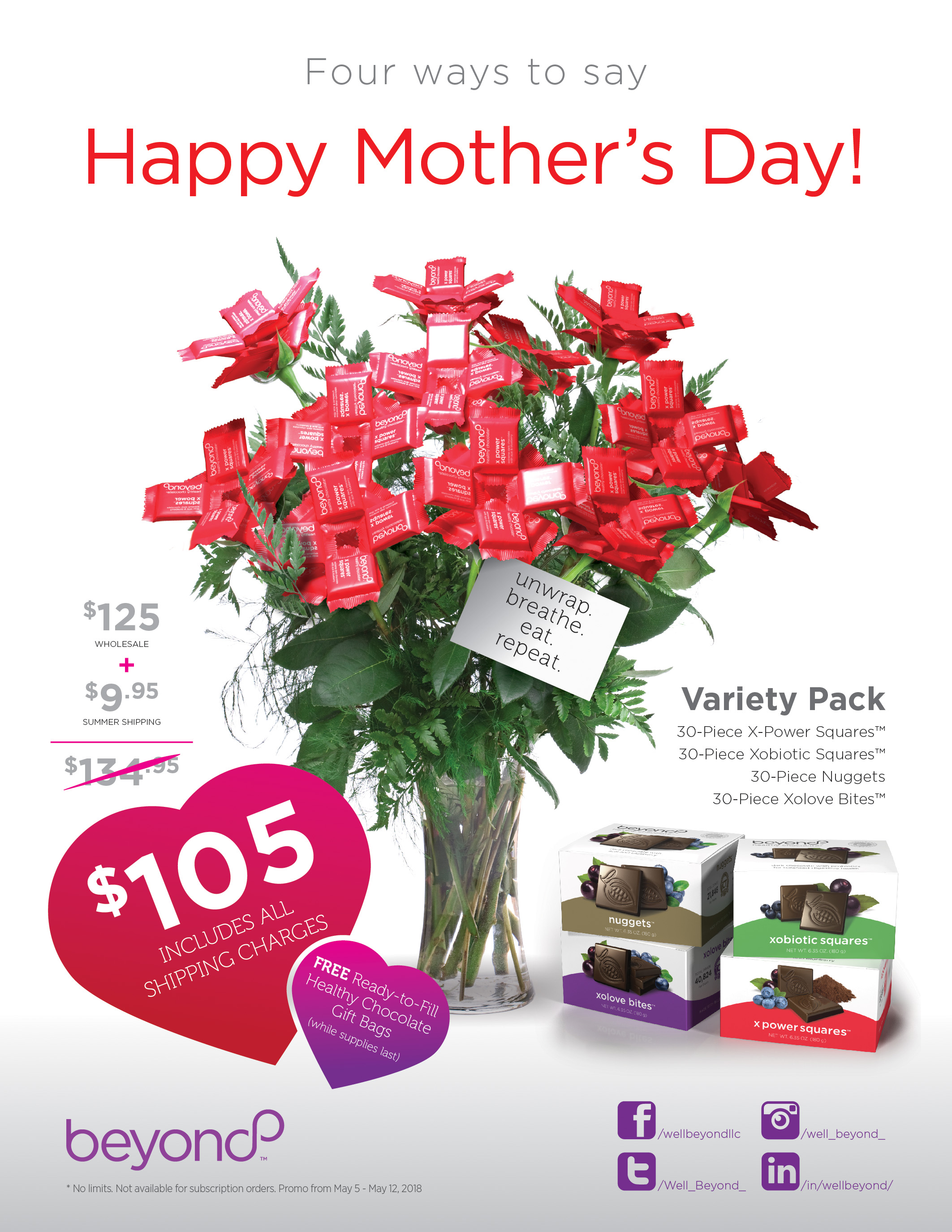 This year give mom the gift of health and let her know you really care!
.
Give your mom the gift of decadent dark Belgian Chocolate and pamper her with a variety of indulging antioxidant-rich Nuggets, XoBiotic Squares, X Power Squares, and XoLove Bites by ordering our fan-favorite Variety Pack for only $105 all-inclusive!*Each small box includes 30 individually wrapped pieces of beyond healthy chocolate for a total of 120 pieces. That includes the shipping, handling, and TLC. That's not all! With every Variety Pack purchase, Well-Beyond will add our Ready-to-Fill Healthy Chocolate Gift Bags (10 Pack) for FREE! That is a savings of up to $45 OFF!
Order direct at ColdPressedChocolate.com or call (941) 676-7300 and we would be glad to help you place your order.