Don't miss out on this Spooktacular Sale on Healthy Chocolate! The SPOOKY SAVINGS SALE is HERE!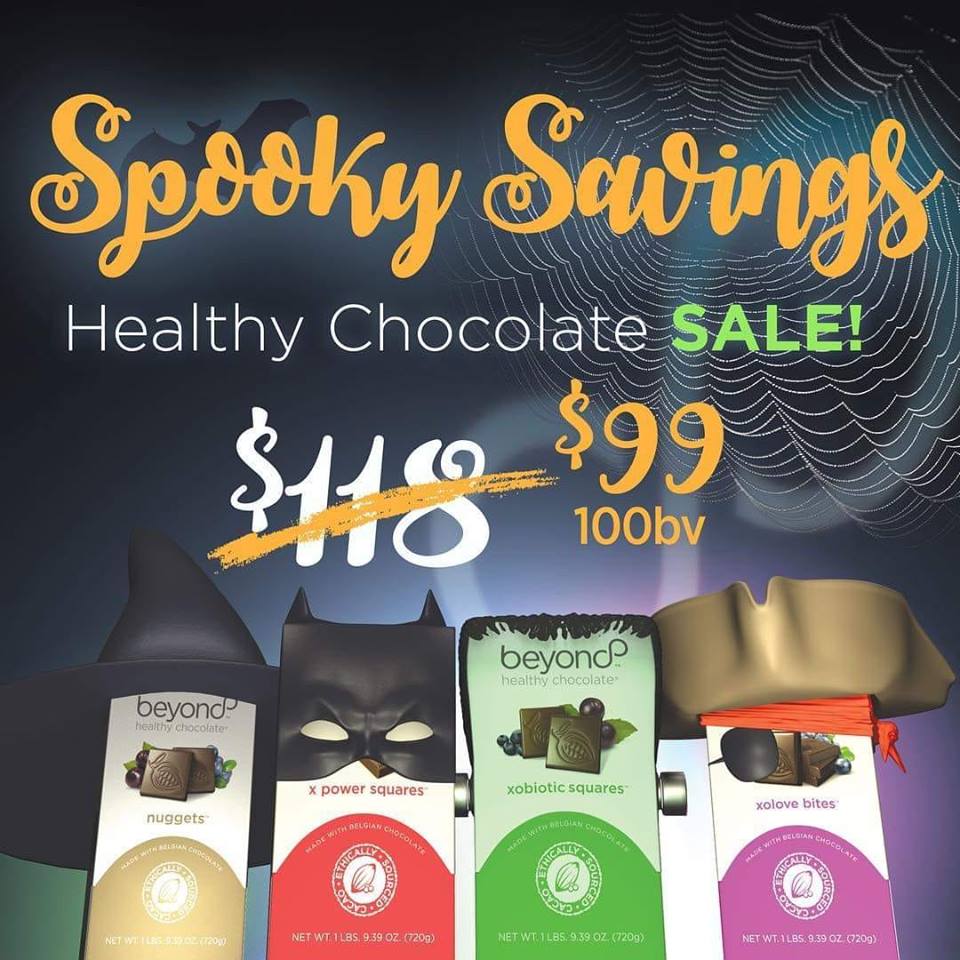 Those of you that know me realize I am absolutely obsessed with Dark Decadent healthy chocolate. I could rattle off all the benefits I have received eating Beyond healthy chocolates for the last 8 years. It's a long list but honestly what my husband would likely tell you is that this chocolate makes me HAPPY! Yep! HAPPY.
I am a big fan of the Xo Love Bites. All of our chocolates are great tasting and great for you. Each piece is equal in antioxidants to over 1 pound of raw spinach. Considering that antioxidants reduce inflammation and inflammation is responsible for over 300 diseases like cancer and heart disease, any of these chocolates are a great choice. But for me, the Xo Love Bites are the best. These have Maca and L-Arginine. L-Arginine is great for your heart and Maca is good for mood so they say. I can attest that when I eat these Xo Love Bites, my mood is greatly improved.
Life can be difficult. Sometimes we have bad days. Sometimes we have bad weeks or years. All I can say, is keep some Xo Love Bites on hand. They are my go to healthy chocolate.
With the Halloween Spooky Savings Sale, might as well order a box and try them out today.  Each box includes 120 individually wrapped chocolates. Take your pick and order today. You know what I will be stocking up on, and guess who won't be complaining? My hubby. He loves a happy wife. 🙂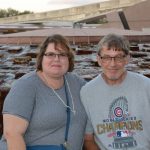 SALE goes from October 16th, 2018 through October 22nd, 2018. Order direct at HealthyChocolateFix.com or call (941) 676-7300 and place your order.  I am Lynette Henk of Three Sons Marketing LLC. I would be happy to personally recommend the best choice for your needs. We are here to help!