Huge sale on my favorite Xe Lite Healthy Energy drink with Palatinose!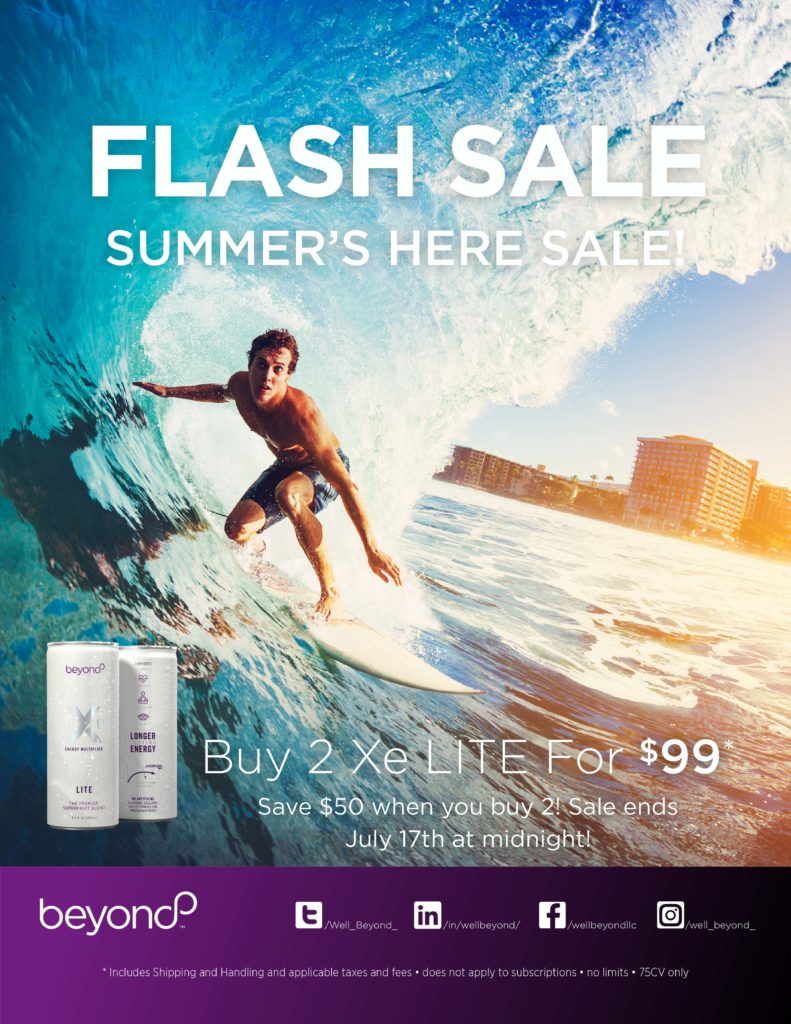 I have to be honest, I love this energy drink. It has a refreshing taste that revitalizes not just my taste buds but my body as well. Drinking this helps me get my energy back. I also love that because of the palatinose, I can burn fat and it is something I can enjoy as a type 2 diabetic.
Summer is here! It's a great time to stock up on Beyond Xe Lite.
" Xe Lite is a healthy, natural energy drink made of energizing botanicals and antioxidant-rich superfruits. This delicious beverage delivers a unique blend of nutrients formulated to give you quick and lasting energy, unlike most energy drinks which are typically loaded with ingredients that pump you up and then let you down. "
Sale on Xe Lite Energy drink case is just 2 for $99 including shipping* through 7/17. Sale price will reflect at final check out. No coupon code is needed. Great stock up price for the summer time. Questions call Three Sons Marketing LLC at (941) 676-7300 or visit GoColdPressed.com.