XeTRM fires up metabolism to burn that belly fat and will be available soon! As an adult in my mid fifties, I have struggled with weight loss. Years ago I thought it was very difficult to lose weight. Well, after menopause and aging, I realize now it was MUCH easier to lose weight when I was younger. Now everything is a struggle. Especially that stubborn belly fat!
Thankfully I have been losing weight with the 28 day FEARLESS challenge which will soon include this powerhouse product called XeTRM. The Beyond Chocolate protein shake I take every day that is included in the 28 day Challenge is a wonderful product that was featured on the cover of the American Journal of Bariatric Medicine for it's success in weight loss. Once this XeTRM is included in the weight loss program, I fully expect to reach my additional weight loss goals of weight loss and getting rid of that extra belly fat. I know you want to join me! Let's do this!
This product is so easy to travel with, bring to the gym, out to eat, etc. Simply pour into a glass or bottle of water and shake. So easy and no excuse. For those with a sluggish metabolism, this is for us!!
If you are ready to Fire up your metabolism, energy levels, mood and your microbiome with Xe TRM, you will want access to this product as soon as possible.
KEY BENEFITS INCLUDE:
Promotes normal blood sugar levels*
Supports the loss of stubborn belly fat*
Promotes alertness and mood function*
Helps support normal gut health*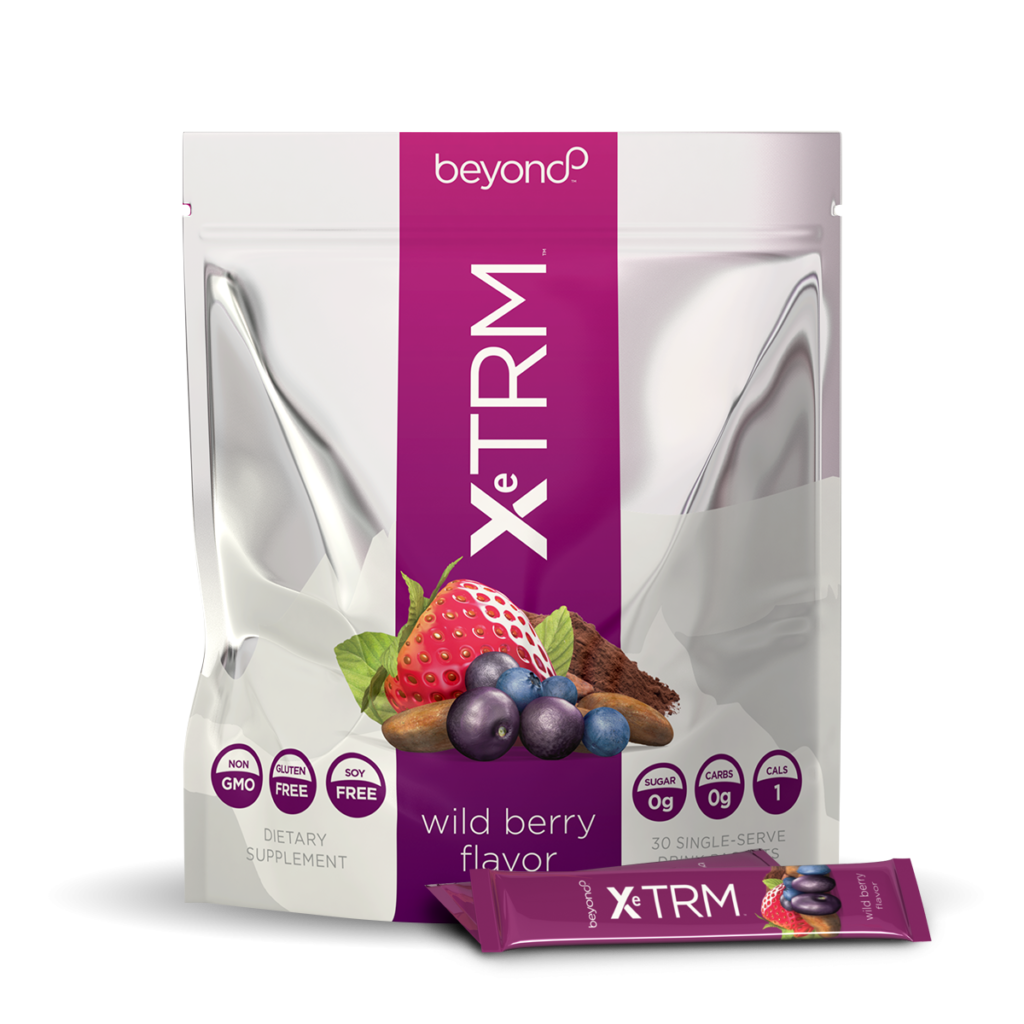 Beyond XeTRM launch happens Saturday, September 7th, 2019 from 1pm-4:30pm eastern. Events will be held at many locations including Florida. If you are local and would like to join us, please call Lynette of Three Sons Marketing LLC at (941) 676-7300 or sign up at our website for updates at GoColdPressed.com.
If you are not local, no worries. We can update you as soon as you are able to order. This is the product we have all been waiting for!
Disclaimer: These statements have not been evaluated by the Food and Drug Administration. This product is not intended to diagnose, treat, cure, or prevent any disease. Well Beyond products are part of a comprehensive approach to a healthy lifestyle.