The Future is here
The future of social commerce shopping? What exactly does it mean for us? The world is changing and so is the way we shop. We learned how easy it was to shop online the last few years and never leave the house. The businesses that pivot and plan will do well in this new social commerce economy. If social commerce shopping is not on your radar in 2023, it should be. If you are looking for a side gig or an extra income stream to help meet those monthly expenses or pay for the extras like vacation, you are right where you need to be. This is exactly where we all should be.
Right Place, Right Time
Talk about being at the right place at the right time. You are exactly where you are supposed to be. I am sharing this with you because I understand the struggles and found a way to create an income stream. You can too. If you have been grocery shopping lately or been out to your favorite restaurant, it is clear that costs are up. They are way up. Instead of worrying about it, I found a way to earn additional income. Now more than ever, we all need an extra income stream. I really wanted to share this because I know the new MDC Marketplace is changing the game. Get paid to share your store. Share products that matter and that make a difference. Watch out Amazon. Here we come!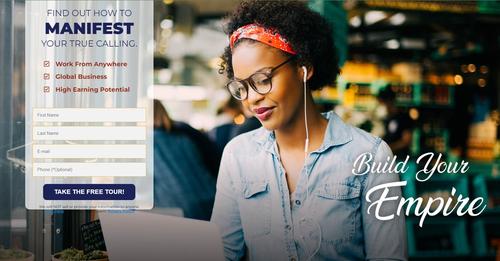 Welcome to the Marketplace
MyDailyChoice is revolutionizing the entrepreneurial game, and YOU can be a part of it! Our innovative MDC Marketplace model lets you ride market trends without being stuck in one industry, and our generous compensation plan pays above and beyond industry standards. Plus, with our dynamic marketing tools, you can run your business on YOUR terms, from anywhere, anytime! Collaboration is the FUTURE, and MDC is leading the way. The future of social commerce shopping is NOW!
Join The MyDailyChoice Revolution
The future of social commerce shopping is now!
Hurry and join MyDailyChoice here. Questions? Call Three Sons Marketing LLC at 941.268.1354 or visit us at 3sonsmom.com.
Three Sons Marketing LLC is an affiliate of MYDailyChoice. Learn how you can get involved today.