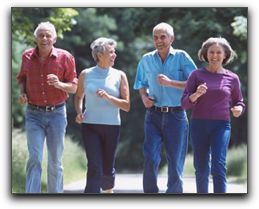 Hello! Welcome to my Eagle Express Team healthy chocolate blog. If you are new to this site, let me tell you about my Punta Gorda antioxidant chocolate business.
I am Healthy Chocolate Consultant Lynette Henk. I have been sharing XO antioxidant chocolate since May, 2010.
XO chocolate products have an antioxidant content that is unsurpassed for chocolate or most any other food popular in Punta Gorda. XO contains cacao and acai berries. These two foods are the ultimate nutritional supplements/snacks/health foods/fruits; whatever you want to call them!
XO has a complete line of healthy chocolate products for SW Florida chocolate fiends who need a regular chocolate fix. I am one of those hard-core chocolate fanatics, …but I am also concerned about my health. What does XO do for me? It boosts my energy, helps me keep my weight at a healthy level and gives me that "I can conquer the world" feeling.
I am looking for motivated people to share XO antioxidant chocolate. If you live in Port Charlotte, Punta Gorda or Venice you may be interested in your own XO membership. While some markets are shrinking, the chocolate industry continues to expand in Florida. Healthy chocolate appeals not only to chocolate regulars but also baby boomers who are concerned about health problems that seem almost unavoidable as we age. Antioxidants are the answer to many problems associated with aging.
If you are interested in building a chocolate business for yourself, call me at 941-216-5727 today. I look forward to discussing my business and answering any questions you may have. Send me a note from my Contact Page.
Join Eagle Express Team today!
I am Lynette Henk, and I am a Punta Gorda-based XO artisan chocolate member. I joined XO in May 2010. I sell the industry-leading High-Antioxidant Protein Meal Replacement and XO Power Squares online and in Punta Gorda, Port Charlotte, Punta Gorda, and Venice. Our valued SW Florida customers recommend XO Power Squares because XO Power Squares has changed my life. As a family with many health issues, we were looking for something that could make a difference. XO is that product. All three of our children are on XO products as well as my husband & I. We are all seeing benefits.
Eagle Express Team is also a fantastic High-Antioxidant Protein Meal Replacement home-based business in the SW Florida area. Florida entrepreneurs can supplement their income by cashing in on a high-demand Florida healthy artisan chocolate market. To learn more about Eagle Express Team, visit http://liveforchocolate.com.
Call me at 941-216-5727 to own your own High-Antioxidant Protein Meal Replacement business in Punta Gorda, Port Charlotte, Punta Gorda, or Venice.