Do you know what it feels like to be an answer to someones prayers?  I heard that comment this past week at a training for top executives for a highly successful network marketing company on a recent business trip.  It really made me think.
In my corporate world positions and as a self-employed individual, the times where I felt I was truly making a difference and was honestly an answer to someones prayers, those were the times I was most successful.  As you review your success during your career, have you noticed you were most successful when you knew you were making a difference?  If you believe that to be the case, then seriously look for a corporate or self-employed opportunity that gives you the opportunity to make a difference.  You may become more successful than you have ever imagined.  In my current capacity as a business developer, I have been successful because I know that I can make a difference that can change lives.
No matter what kind of business you are in, if you are in the corporate world working for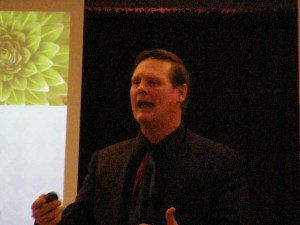 someone else or in a network marketing business working for yourself, knowing that what you are offering can be the answer to someones prayers is huge.  It should convict you to share your business or opportunity with everyone you see.  If you feel so strongly about your product or your opportunity, it will come across in conversations with others.  Find something you truly believe in, make it your passion and share it with the world.
I am Lynette Henk, XO Healthy Chocolate Executive with Well Beyond Corporation.  I can be reached at 941-216-5727, at [email protected] or at LiveForChocolate.com.