The Cacao Based Neurocosmetic Skincare line for Men is available!
With great excitement, we have been waiting for the launch of the New Beyond Beauty Cream™    Cacao Based Neurocosmetic Anti-Aging Cream for men and women.  
The results are promising and this is the World's First neurocosmetic skin care cream in the country.  Details about the  Beyond Beauty Cream™ line came directly from the ColdPressedChocolate.com retail site where you can order.   "With Beyond Beauty Cream™, Well Beyond has once again advanced the science of isolating the essence of the cacao bean by creating the first-of-its- kind, cacao-based, anti-aging skin care product line. Beyond Beauty Cream™ is a completely unique system that neutralizes free radical damage, replenishes the skin with essential nutrients, and provides all the natural goodness of cacao and other ingredients to help you look beautiful, enhance your mood, feel more confident, and enjoy a rejuvenation of health and well-being."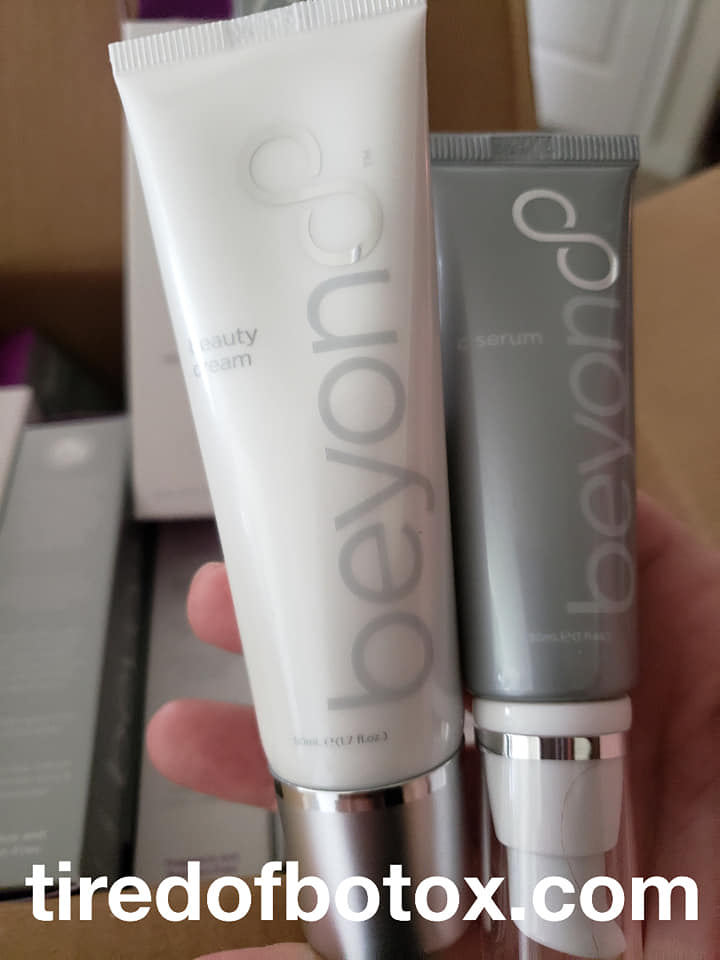 My husband and I started using the Beyond Beauty Cream™ anti-aging cream on March 30th.  The picture below is before Beyond Beauty Cream™, we are taking weekly photos to show the benefits you can expect to see.  Join us as we improve how we look and feel.  Preferred customers can order the new Beyond Beauty Cream™ and C-Serum  for $129.95 shipped. This is a pre-launch product that is not available to the general public but I can ship direct to you. Currently only business owners and those wanting to buy in bulk can get access to the products. If you are looking to buy in bulk, contact me today.
For those who see the value in a Beyond Beauty Cream™ Home Based Business, please feel free to contact me for the details.  I am Lynette Henk, Beyond Beauty Cream™  Anti-Aging Consultant and member.  I can be reached directly at 941-268-1354 or at TiredOfBotox.com.  I am looking for individuals and business owners looking to include the World's First Neurocosmetic skincare for men and women.  Don't miss out!
Please call Lynette Henk of Three Sons Marketing LLC at 941-676-7300 for any questions or expert advice.