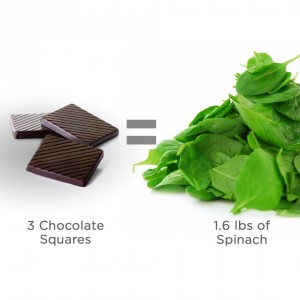 This morning as I was reading the front page of my local Charlotte Sun newspaper, I saw an article that caught my attention.  It was called "A toast to organic" by Brenda Barbosa, Staff Writer.  One of the most popular restaurants in downtown Punta Gorda is the River City Grill owned by chef Doug Amaral.  The article details Mr. Amaral's turning point when "he found himself nearly blind and in the belly of a helicopter, flying to Tampa General Hospital after suffering a stroke".  His personal health crisis changed his perspective and he has now incorporated healthy dishes into the menu at River City Grill in Southwest Florida.  Now, patrons have the option to eat much healthier when visiting his restaurant.
Doug Amaral was already a highly qualified chef, having trained at the prestigious Culinary Institute of America which has produced some of the finest chefs in the world.  The fact that he has used his personal health crisis to benefit the lives of his restaurant guests is quite exciting.  I already considered River City Grill to be one of my favorite restaurants, now it will be my go to restaurant of choice.  Life has an interesting way of teaching us lessons as we go through a personal, financial or health crisis.  I can relate.  As a woman dealing with a chronic health condition for over 12 years and an autistic adult son, I was looking for anything to help.  We had been to all the physician specialists and tried all the prescription medications but still had a very limited quality of life.
I happened upon XO healthy chocolate at a local health food store.  After much skepticism and research, I found that XO dark chocolate is actually a high antioxidant super food and a great way to increase the amount of antioxidants and flavonoids which are known to improve health conditions.  My family started eating these products over 4 years ago and I can't even imagine a life without them at this point.  It wasn't until my younger brother died at age 42 that I realized I needed to share this healthy option with others.  It is a great way to get the antioxidants you need to stay healthy.  Find a great restaurant that is serving healthy options like River City Grill in Punta Gorda and supplement with XO healthy chocolate products two to three times a day for the best benefit.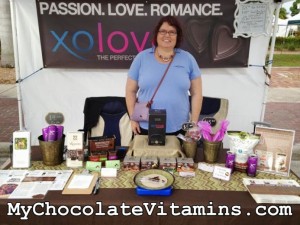 You control your health! Simple, easy changes matter. My favorite chocolates are our Xobiotic chocolate with probiotic and our Xolove chocolate love bites, the perfect love food  I am Lynette Henk, XO chocolate consultant.  I can be reached at 941-216-5727, at our local downtown Punta Gorda farmers market every Saturday from 8am-noon near Olympia and Taylor street or visit my website atMyChocolateVitamins.com.
Charlotte Sun, Wednesday, June 18th, 2014 "A toast to Organic" by Brenda Barbosa, staff writer; http://SunNewspapers.net
Disclaimer: XO products are part of a comprehensive approach to a healthy lifestyle. XO is a super-food. XO products do not claim to treat, cure or prevent any medical condition.