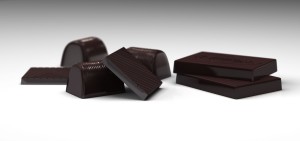 Those who have sampled and tried XO healthy chocolate products know they are without a doubt amazing high antioxidant products due to the patented cold pressed processing of the dark Belgian chocolate.  Most chocolate, even high end, high cacao content chocolate, is heated or dutched.  This processing is responsible for losing antioxidants and flavonoid value from the chocolate itself.  XO healthy dark chocolate has no waxes, fillers or processed sugars.  It is sweetened with Acai and Blueberry and tastes amazing in my humble opinion.
For a short time, there is a wholesale sale on all XO healthy chocolate products including the new Sexy Chocolate, Xolove chocolate love bites-the perfect love food for couples.  In order to qualify for this buy 2, get 1 free wholesale sale, you must be a wholesale member or promoter.  Easy to do, simply pay an annual membership fee of $39 for the year, similar to what you would pay at a Sam's Club or Costco.  As long as you order a minimum of two monthly products initially, you are eligible for wholesale pricing.  Even better, wholesale members or promoters receive a website and back office so you can sell XO products and be compensated very well and a starter kit to give you all the information you need.   Most people start with 6-10 products getting 3 to 5 products free but you are able to order as little as 2 to get the bargain wholesale pricing and the buy 2, get 1 free special.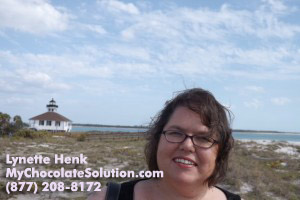 If you are not sure what to order, give me a call at 941-216-5727.  I would be happy to share what I recommend for your specific needs.  My favorite products are the Xobiotic chocolate with probiotic, Xolove chocolate love bites with maca and l-arginine and our Chocolate Diet protein shake, the X-protein meal shake that was featured on the cover of the Bariatrician, the American Journal of Bariatric Medicine.  The study noted showed an average weight loss of 31 pounds in 12 weeks and 5 inches of weight loss in the waist area.
The shake mentioned above has been instrumental in helping to control my fibromyalgia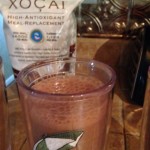 and chronic fatigue symptoms.  Each serving of shake is over 56,000 ORACfn, the amount of antioxidants found in the product.  The high level of antioxidants and the 21 grams of protein I believe are the reason I have seen benefits.  My adult autistic son also has the shake every day, not for weight loss but for good nutrition and to help control his mood.  Dark chocolate has been found to help control mood and this is a significant issue for those with autism especially as they become teens and then adults.  In the Journal of Psychopharmacology study, Consumption of cocoa flavanols results in acute improvements in mood and cognitive performance during sustained mental effort, it is clear the benefits of high flavanol dark chocolate (found in XO healthy chocolate) are important for improved mood.
The sale will end shortly, so be sure to order right away.  Please contact me if you have any questions on how to get your free product.  New wholesale customers or promoters are also eligible for free product every third month for the first year, just by ordering monthly!  You can stop ordering monthly at any time, but as long as you continue to order during the first year, Well Beyond Corporation, the makers of XO products,  will reward you with free product!  Now that is a deal!
I am Lynette Henk, XO healthy chocolate consultant.  I can be reached at 941-216-5727 or at MyChocolateVitamins.com.  Sale is ongoing at least through Fathers Day, Sunday, June 15th, 2014 and possibly longer.  No coupon or discount code is required.  Simply go online and place your order noting your free product options.
 Journal of PsychoPharmacology, Consumption of cocoa flavanols results in acute improvements in mood and cognitive performance during sustained mental effort by Andrew B Scholey, Stephen J French, Penelope J Morris, David O Kennedy, Anthea L Milne & Crystal F Haskill.  http://jop.sagepub.com/content/24/10/1505.short