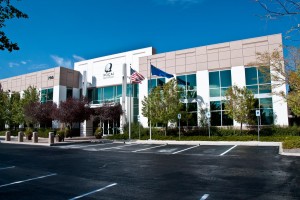 There is no question that now is the time to start your own home based business. The question quickly turns to what is the best opportunity for you and who can provide you with the training and assistance to help you reach your goals to financial and business success. The options to work in marketing for yourself are many. For me, the choice was simple. I wanted to work in a business that I enjoyed, that would be fun, that would give me the flexibility to work when I wanted, would create residual income and would allow me to sleep at night. After my brother died at a young age and my family was suffering from chronic health issues, it quickly became apparent that the business I wanted and needed to be in was health related. Little did I know, the healthy chocolate that was improving my symptoms from fibromyalgia, helping my sons mood with autism mood swings and helping me lose weight was also the best network marketing option around.
I did my due diligence, I checked them out and I liked what I saw. I liked that they have been in business for 8 years with steady growth. I liked that the company is debt free. I loved that I already knew that these products were life-changing for so many and for my family as well. What I did not realize at the time was not only is this a realistically good opportunity with significant earning potential, it has a great support system as well. XO is like a family to me. The leaders on our team actually care. You can actually meet with and talk to top members in the business who are more than willing to help you and your team grow your business.
This week, I have five spots left in our six week mentoring program with Dana Alsop, a double diamond highly successful member with Well Beyond Chocolate Worldwide for over six years. This mentoring program is not for the faint of heart. This is for someone who really wants to build a strong business. If you have 20-40 part-time or full-time hours a week to work on growing a business, have a strong desire to succeed, help others and earn a lucrative income, this may be tailor-made for you.
Due to the limited space availability for this mentoring program, the only individuals included in the upcoming program must be go-getters who are willing prior to the start of the class to join my team as a XO Healthy Chocolate member. If you have access to a telephone, you will be able to participate.  No need to travel!
Exciting opportunity during our pre-launch.  XO Healthy Chocolate and Jeremy Reynolds, CEO Well-Beyond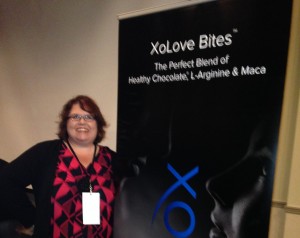 originally of Calcutta, India have formed Well Beyond Chocolate Worldwide.  Ask me how you can quickly start your business and earn a serious income.  I have a plan that will quickly have you promoted to a gold executive or even a double diamond.  Contact me today!
I am Lynette Henk, XO Brand Partner. Contact me quickly at 941-216-5727, at [email protected] or at LiveForChocolate.com to reserve your spot in our mentoring program. If you are looking to quickly grow your business and don't mind a little homework, lets get to work and succeed!