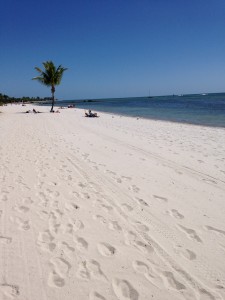 THIS IS YOUR TIME!
If you are a Florida full-time or seasonal resident or happen to be visiting in the area,  you have an opportunity of a lifetime.  A limited time opportunity is now at your fingertips.  Mitch Huhem, award winning investor, top entrepreneur, multi-million dollar MLM earner and expert trainer will be in Fort Lauderdale this Friday 1/8/2016 from 6:30-8:30 pm along with millionaire earners in an amazing business to share with you about a stellar opportunity.  Mitch Huhem a Billion-Dollar strategist has aligned with Beyond the Healthy Chocolate Company because of the amazing potential of the patented Belgian chocolate that is the healthiest chocolate in the world.
If you are not familiar with Mitch Huhem, "he has personally worked with and shared the stage with some of the most influential people in the world – Presidents, Heads of state, Billionaires and World champions, such as Donald Trump, President George Bush, General Colin Powell, Prime Minister Margaret Thatcher, Prime Minister Benjamin Netanyahu, Mikhail Gorbachev, Chuck Norris, World Champion George Foreman and many others.  " 
Hear Mitch Huhem, the founders of Beyond, The Healthy Chocolate Co. and millionaire earners discuss how Healthy Chocolate Company is poised for hyper-growth.  Free admission to the event at 6:30 pm is available by contacting Lynette or Wayne Henk direct at (941) 268-1354 or at (941) 286-7393.  This is a limited time opportunity and Healthy Chocolate Company is poised to expand quickly.  Be part of this success.  Learn how to grow a team quickly and create the residual income you need to reach your goals.  Maybe it was to retire early on the beach, have the flexibility to work from home, ability to build your dream home or create an additional income stream beyond your current pension and social security.  This is your turn to talk directly with the movers and the shakers that are taking this business to the top.
This is a limited time offer.  Join us this Friday, 1/8 at the Fort Lauderdale Marriott Harbor Beach Resort & Spa on 3030 Holiday Drive  Fort Lauderdale  Florida  33316 .  Message [email protected] to RSVP or for details or call Lynette or Wayne Henk direct at (941) 268-1354.
We can't wait to meet you!
Lynette & Wayne Henk
941-216-5727 (941) 268-1354
The Healthy Chocolate Company Aligns With Billion-Dollar Strategist by Ted Nuyten of Business For Home,https://www.businessforhome.org/2015/09/the-healthy-chocolate-company-aligns-with-billion-dollar-strategist/