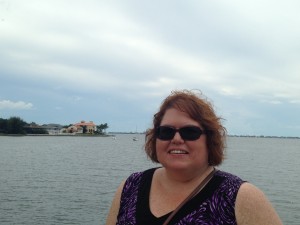 Welcome Beyond Healthy Chocolate Company to Fort Lauderdale, Florida.  Have you heard of Healthy Chocolate?  There is candy chocolate and there is  healthy chocolate.  Beyond Healthy Chocolate is not processed like candy.  It is not heated.  It has no waxes, fillers or processed sugars like candy.  This chocolate is diabetic friendly, gluten free and low in calories.  Instead of gaining weight by eating candy chocolate, many including myself and the owner of Beyond Healthy Chocolate Company, Jeanette Brooks, have LOST weight eating this chocolate.
I was blessed to learn about healthy chocolate almost six years ago.  It has changed my life.  I learned how beneficial eating lots of antioxidants can be.  Antioxidants are what you find in fruits and vegetables. Grandma was right when she said you should eat 8-10 servings of fruits and veggies.  If you are not eating that much fruit and vegetables, seriously consider adding Healthy Chocolate to your diet.
Once I figured out that this chocolate was making a difference in my life and the life of my family, I knew this was the home based business for me.  I get paid to help others while working on my schedule.  I share the gift of chocolate every day.  How cool is that?
I live in Southwest Florida in Punta Gorda.  I am thrilled that the next big Beyond Healthy Chocolate Co. event is being held in Fort Lauderdale, Florida at the Marriott Harbor Beach Resort & Spa at  3030 Holiday Dr, Fort Lauderdale, FL. If you are in the area, join us Friday evening 1/8/2016 at 6:30 pm to find out what the excitement is about this chocolate company. Free admission if you mention Lynette or Wayne Henk, email [email protected] or RSVP at (941) 268-1354. There is a big buzz about Beyond Healthy Chocolate right now.  Mitch Huhem, millionaire mentor and trainer has been working with the Healthy Chocolate Co.  Google Mitch Huhem and you will see he is a highly successfull man who has worked with Donald Trump, dignitaries and United States Presidents.  If he is taking the time to partner with Beyond Healthy
Chocolate Company, then you know something special is going on.
We have the healthiest chocolate in the world.  
Most people love chocolate.
How would you like to get paid everytime someone eats chocolate?  
Just imagine the possibilities…………………………………………………………
Let's talk and help you build a team to bring to this awesome Fort Lauderdale beach event!  We are Lynette & Wayne of Three Sons Marketing LLC.  Call us direct at 941-216-5727, email us at [email protected] or visit MyChocolateSolution.com  .
[shock_spots id="7554″]
[vop id="9″ video="" ]