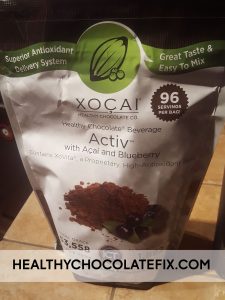 I read an interesting article today about research being done at Brigham Young University. The article titled, "An unlikely tool to combat diabetes: chocolate, say researchers" by Todd Hollingshead of the BYU News caught my attention because I am also diabetic and have been controlling my diabetes with beyond healthy chocolate and a supplement called berberine. The article goes on to say that "BYU researchers have discovered certain compounds found in cocoa can actually help your body release more insulin and respond to increased blood glucose better."
All I know is that I have controlled my type 2 diabetes by simply eating 5 individually wrapped 30-35 calorie pieces of healthy chocolate, spaced out each day and with meals and snacks and incorporating berberine in place of metformin. I have taken metformin in the past as well as Invokamet. The side effects I experienced were horrendous which is why I looked for an alternative. Thankfully beyond healthy chocolate, berberine and a little daily exercise was just the ticket to keep my blood sugar in control.
Candy chocolates don't have the antioxidant and cocoa flavanol content that you will find in beyond healthy chocolates. Beyond chocolates are diabetic friendly, low calories and high in antioxidants and flavanoids. Try it for yourself, for me the verification was simple enough. I started checking my blood sugar 5-6 times a day and had my primary care doctor checking my A1C every 3 months.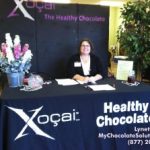 I am so glad I found a healthy alternative that has allowed me to control my diabetes.
For those that want to try a more natural higher flavonoid option, consider beyond healthy chocolate activ, formally made by Beyond Healthy Chocolate Company. Each pack comes with 96 servings so it was enough to manage my diabetes for a month along with my berberine. Another option is any of the healthy chocolates like Xo Love Bites, Nuggets, Power Squares or Xobiotic Squares.
Feel free to contact Three Sons Marketing LLC direct with questions or to place your order at 941-216-5727 or visit us directly at HealthyChocolateFlorida.com.
An unlikely tool to combat diabetes: chocolate, say researchers; 8/24/2017, Todd Hollingshead, Brigham Young University, BYU News https://news.byu.edu/news/unlikely-tool-combat-diabetes-cocoa-says-researchers