I have been eating beyond healthy dark chocolate for over seven years now. The benefits for me and my family have been substantial.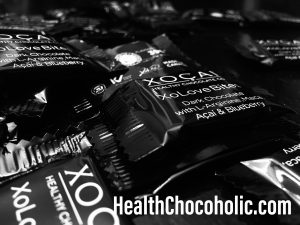 Something has changed recently however and it caused me to do some research to see what was going on. You see I have been eating this chocolate for years but I recently became a big fan of a new beyond healthy chocolate called Xo Love Bites. I just love the taste and really crave these. At just 35 calories and 1 gram of sugar per piece, I had no problem indulging.
The thing is, the more I ate these, the less stressed I became. Now, this is odd because I live in Southwest Florida. We just went through hurricane Irma and are still dealing with Irma repairs here at home. There have been other recent events in the country that are stressful for all of us.  I skipped the Xo Love Bites for a few days and switched to another beyond healthy chocolate product that I love and definitely noticed a difference with my stress level almost immediately.
So this peaked my interest as all of the beyond healthy chocolate products have off the charts amounts of antioxidants and flavonoids (mg) per piece.  One Xo Love Bite is 40,824 ORAC6 (antioxidants) and 396 mg flavonoids. Something else must be going on. So, what else is in the Xo Love Bite? Well, it also has L-Arginine, Maca, Acai and Blueberry.  Maca is an adaptogen. which according to Medicine Hunter, "To qualify as an adaptogen, an herb must be completely safe and non-toxic, it must have broad uses for health, and it must specifically reduce stress, both mental and physical. "
Medicine Hunter goes on to say that "Maca has been dubbed "Peruvian ginseng," though it bears no relation to ginseng. But like ginseng, the root increases strength, energy, stamina, libido and sexual function."
Maca reduces blood pressure and depression, in a pilot study in postmenopausal women. Study published in 2015 also had interesting results.  It showed "significant decreases in diastolic blood pressure and depression were apparent after Maca treatment."
After researching L-Arginine and seeing potential heart benefits and with erectile dysfunction, it is likely the benefits I am seeing are from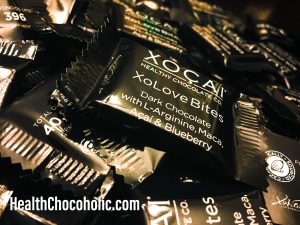 the maca in the beyond healthy chocolate. All I can say with certainty is that eating 3-5 pieces of the Xo Love Bites has been very helpful to me. It tastes great and is good for me so if you have experienced stress, adrenal fatigue or wanting to improve your libido, this may be just the chocolate you are looking for.  I am spacing mine out throughout the day starting with first thing in the morning when I wake up to just before I go to bed.
I have been a fan of beyond healthy chocolate, formerly known as Healthy Chocolate Co. (Beyond) and have been eating these cold pressed healthy chocolate products for over seven years. The benefits have improved my quality of life greatly.  I am really excited about the benefits with the Xo Love Bites because not only do they help me feel better, I absolutely love how they taste.  I love this delicious belgian chocolate this is healthy, low in calories, diabetic friendly, gluten free, vegetarian, ethically sourced and kosher.
Your health is worth quality pure healthy chocolate. Don't skimp and assume a candy bar is going to do it for you, you need a high antioxidant, cocoa flavanol rich chocolate with maca and l-arginine.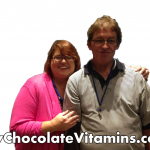 All new beyond Healthy Chocolate customers are eligible for FREE customer rewards!
When you place your order online or call it in, sign up for the preferred monthly plan. This way you are eligible for free product every 3rd month for the first year equal to the amount you spend monthly!! That is huge!
You can cancel or make changes at any time, but definitely sign up for this and save some serious hard earned cash on free product.
Order direct at HealthyChocolateFlorida.com or call Three Sons Marketing LLC at 941-216-5727.  We are here to help!
ADAPTOGENS, http://www.medicinehunter.com/adaptogens
Climacteric.
 2015 Feb;18(1):69-78. doi: 10.3109/13697137.2014.929649. Epub 2014 Aug 7., Maca reduces blood pressure and depression, in a pilot study in postmenopausal women.,
Stojanovska L
1
, 
Law C
, 
Lai B
, 
Chung T
, 
Nelson K
, 
Day S
, 
Apostolopoulos V
, 
Haines C   
https://www.ncbi.nlm.nih.gov/pubmed/24931003