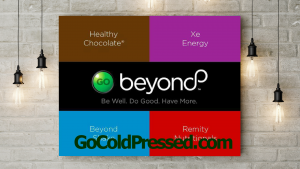 Have you heard about Well Beyond, one of the best business opportunities in 2018? Considering more and more people are realizing the benefits of working from home, finding out what home based businesses are best is important. "Well Beyond is a business that helps people become more of what they were designed to be by providing them a proven process and path to follow with the principles of Be Well. Do Good. Have More. Well Beyond is a new and exciting company in its launch phase. Beyond's vision is to bring happiness, health and fun to 1,000,000 lives by 2022". How do we hope to do this? By sharing our Beyond Healthy Chocolate and wellness products with the world.
Pretty much everyone I know loves chocolate. The media have done a great job of sharing studies and articles touting the health benefits of dark chocolate. But did you know that the majority of chocolates are not that healthy? That is because they are heated and dutched at high temperatures for days in order to get out the bitterness from the raw cacao. The problem with this is that you lose much of the antioxidant and cocoa flavanols found in raw cocoa. In comes Well Beyond to save the day. They minimally process the chocolate allowing the antioxidants to remain. In fact, they let you know exactly how many antioxidants and flavonoids are in the chocolates and even have an independant lab verify it. There are no waxes, fillers or processed sugars to worry about and no GMO's. The chocolates are gluten free, low glycemic, vegetarian and low in calories.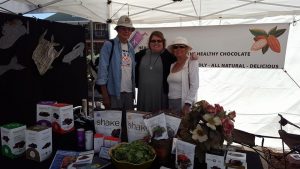 If you are looking for flexibility in the workplace and are tired of the rat race of working in the corporate world, Well Beyond is an opportunity you should not overlook. There is a freedom that comes with working for yourself that is not found in the corporate world. I am not saying you should drop everything and start your business just yet but starting a business part time with the potential to replace your current full time or part time employment is a great goal.
Even Kathy Ireland has been talking about our chocolate recently. Honestly getting involved with such a fun company who is changing the world by helping people change their chocolate is awesome. When you start hearing the stories about how Beyond chocolate has changed lives, that is when it gets real.
Beyond Chocolate is making waves! Make sure you are a part of it. If you have not tried Beyond Chocolate, I highly recommend you order some quickly. Simply order one of our experience packs that offers you a significant discount and you will be positioned to start your home based business once you share this chocolate or opportunity with others. Once you have it in your hands, you will see why this is the best home business opportunity for 2018.
Check us out online or visit one of the many events across the country. Here is a local event we just did in Punta Gorda Florida. Shown here is Sherm and Ruth Smith, healthy chocolate multi-millionaires. If you are looking for a home based business, Well Beyond may be just the opportunity you are looking for! Our Well Beyond team is currently seeking strong leaders in the United States, Canada, Japan and Europe; act now to secure your member position among the leaders of our team.
Contact Lynette Henk of Three Sons Marketing LLC at (941) 676-7300 or email lynette @ healthychocolatefix.com with your cell phone number or email address. I would be happy to email or text you a video or information that shares our vision..