Healthy Chocolate Sale
Healthy Chocolate sale is happening now! Many have wondered if the Well Beyond healthy chocolate would be on blitz for the Christmas or Black Friday Cyber Monday holiday. It was not discounted for Black Friday, but it is on blitz sale for the next 48 hour at 25% off! Be sure to stock up and get a great deal. Both the Xobiotic Squares and the X-Power Squares are included in this blockbuster deal!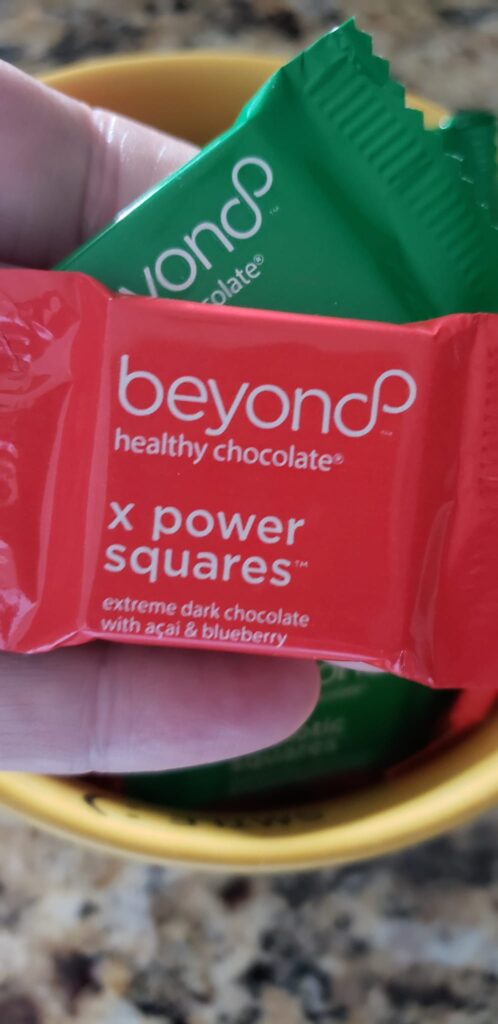 Great Gift Idea
Looking for a great gift for someone on your Christmas list? Healthy Chocolate is a great choice for a stocking stuffer, a gift for co-workers, employees, friends, family and neighbors alike. It is versatile because it works out well for so many. This is because healthy chocolate is just 35 calories a piece, 1 gram of sugar and 1 net carb. Since it is KETO friendly, kosher, gluten free, Low glycemic, non gmo and vegetarian, it fits the food requirements of many. Each bag comes in a 30 count bag of individually wrapped chocolates. Now is a perfect time to stock up with the Healthy Chocolate sale.
How To Order
We recommend you order the 4 pack 120 count for the best value. This will give you 4 gift size bags of healthy chocolate. You can mix and match between the Xobiotic and X Power Squares. Stock up with the great 25% off deal! No Coupon Code Required!
Our Blitz sale is only for the next 48 hours, so hurry and take advantage of the Healthy Chocolate sale.
Reach Out
Reach out to us if you have any questions or visit our website at HealthyChocolateFix.com. You can also call us direct at 941.676.7300.
Disclaimer: These statements have not been evaluated by the Food and Drug Administration. This product is not intended to diagnose, treat, cure, or prevent any disease. Beyond products are part of a comprehensive approach to a healthy lifestyle. The content on this blog is for informational and educational purposes only and is not intended as medical advice or to replace a relationship with a qualified healthcare professional.
Three Sons Marketing LLC is an affiliate of MyDailyChoice. Reach out at 3sonsmom.com