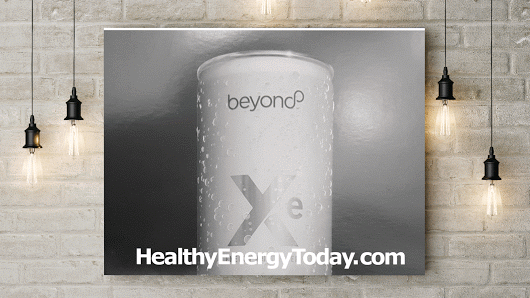 I recently read an article about a healthy sugar called Palatinose™. Palatinose™ is natural and non-gmo. It is found naturally in honey, sugar
cane, and sugar beet. I was very interested to find out what the potential health benefits of Palatinose are considering I am already in love with a new healthy energy drink that is made with Palatinose™. I found out from Well Beyond, makers of the Xe Energy Lite energy drink that "Palatinose™ and its sustained energy supply has several benefits.
No wonder they call it the energy multiplier! Unlike most sugars and starches, Palatinose™ does not block fat burning. Studies in children and the elderly show the potential of Palatinose™ with its steady and sustained glucose supply in
memory performance and mood."
Honestly when I found out that the Xe Lite Energy Drink I have been enjoying every day has Palatinose™ which is actually shown to burn fat, lets just say I was a little excited. The energy drinks are just 80 calories, are a healthy energy drink that really helps when you reach that slump in your day when you want to take a break. To find out it is also helpful with fat burning, well that is a HUGE BONUS!
What benefits can Xe Lite energy drinks provide?

• Enhances performance
• Supports endurance
• Increases energy
• Promotes alertness, mental clarity, and focus
• Provides sustained and longer lasting energy levels
In the article the health benefits of  functional carbohydrate Palatinose, From Food & Beverage Industry news had this to say about the benefits of Palatinose™, "The study results showed that each low glycaemic modulated meal could move the participants' substrate oxidation – the process of generating energy within the cells from food consumed – from carbohydrate oxidation to a higher fat oxidation, thus promoting fat burning and subsequently, over time, help in weight management."
I say bring on the fat burning! I am ordering an extra case right away! It is time to switch over to a healthy energy drink! Let the fat burning begin!
Order a few cases of Xe Lite for yourself and see just how beneficial and delicious Xe Lite is! Pay just $75 shipped per case! Preferred customers even qualify for Free Product every third month for the first year if you would like to order on subscription. (Cancel anytime!)
Click here to order your Xe Lite
Any questions, contact Lynette Henk of Three Sons Marketing LLC at (941) 676-7300. We are available in Babcock Ranch, Florida by appointment and at the Punta Gorda, FL farmers market every Saturday morning.  You can also visit us direct at HealthyEnergyToday.com
Share your link on social media with three friends, and you can qualify to get your product free every month as long as they order. Contact us for details! All you pay is shipping, handling and sales tax if applicable. Now that is a deal!!
The health benefits of the functional carbohydrate Palatinose, Food & Beverage, https://foodmag.com.au/health-benefits-functional-carbohydrate-palatinose/