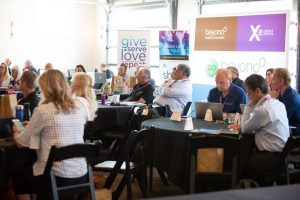 The health and wellness industry has been growing by leaps and bounds as individuals take control and choose a healthy lifestyle. Many in fact will make lifestyle changes including juicing, a keto diet lifestyle or a plant based diet. These are all great options but they can be difficult choices as well. What if I told you something simple could make the changes you are looking for? If you could simply eat four individually wrapped squares of belgian chocolate and it would help you reach your health goals, is that something that would interest you?
Most of us would jump at the chance to reach our health goals by making simple changes like eating chocolate! I sure did!
Today there is an amazing business opportunity to share something people love and crave in a way that can help improve health and quality of life. I am not talking about the chocolate bars you find at the grocery store or your local health food store.
I am talking about the only healthy chocolate on the market. The real deal. The medicinal chocolate that tastes absolutely amazing! The belgian chocolate with powerhouse antioxidants and cocoa flavanols and polyphenols! Chocolate that is so nutrient rich that one 35 calorie piece is equal in antioxidants to over 1 pound of raw spinach.
This one piece of chocolate can change your financial future.
Well Beyond is a new launch !
A new opportunity! Your chance to truly make a difference for you and your family while helping others! Now that is awesome.
So super easy to get involved in this business. Buy your starter kit to become a Well Beyond Member. If you want to make sure to have a great sample variety of the products, I highly recommend the 600 Pack. This has everything you need including Beyond Chocolates, Healthy Energy drinks and the most amazing (my personal opinion!!) chocolate protein shake ever! (Ask me for DETAILS)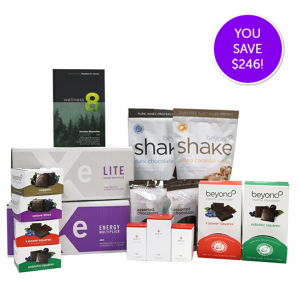 Here is the scoop on what is included in the Well Beyond Home Business Opportunity 600 pack:
1 x 120-count Variety Pack of Chocolate
1 x 120-count X Power Squares Chocolate
1 x 120-count Xobiotic Squares Chocolate
1 x 24-count Pack of Xe Energy Drinks
1 x 24-count Pack of Xe Lite Energy Drinks
1 x 28 Serving Dark Chocolate Shake
1 x 28 Serving Salted Caramel Vanilla Shake
1 x Remity Core Regimen (Balance, Focus, Rest & Restore)
1 x Wellness 8 Book
40 x Ready-to-Fill Healthy Chocolate Gift Bags
100 Beyond Bucks
1 x Executive Rank & Fast Track Eligible as Member
Prices include shipping and handling. Summer shipping may apply.
Are you ready to get started in a business that is making waves, going places? Next we are headed to Orlando! Join us in Orlando, earn a cruise, even earn a trip to Tahiti. The choice is yours. Start part-time, start full-time. Make a difference. Change your life. Change your chocolate. It's all good! AND, we are here to help you!<
Message us today! We would love to share. Reach out to Lynette Henk of Three Sons Marketing LLC here in Babcock Ranch, Florida at (941) 676-7300. You can also visit our site