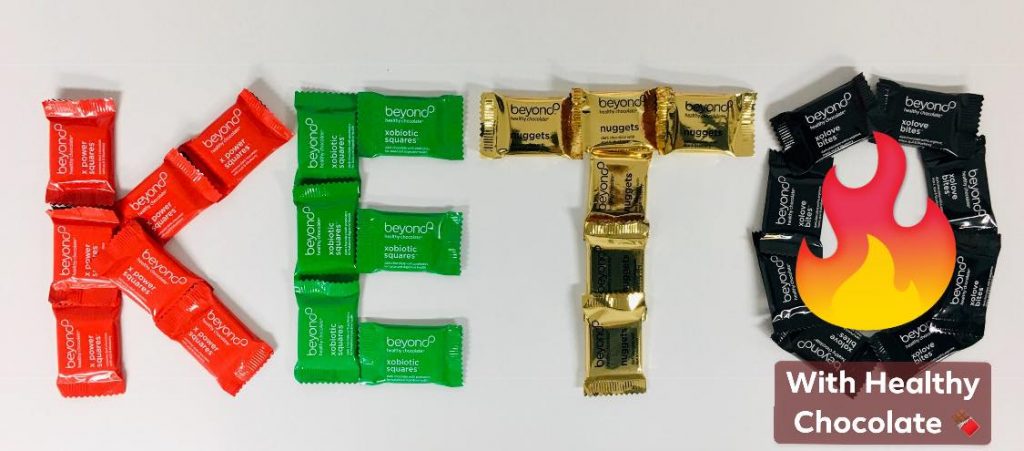 Beyond Healthy Chocolate is now offering Keto Friendly healthy chocolate available in four flavors. Choose from Beyond Nuggets, XoLove Bites, Xobiotic Squares with probiotic and Power Squares.
Great news for KETO fans.
Each Beyond individually wrapped chocolate is 35 calories, 1 gram sugar and 1 net carb. Equal in antioxidants to a full pound of raw spinach, the health benefits of this delicious dark belgian chocolate are many.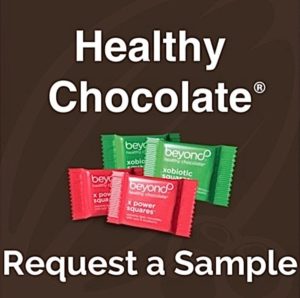 Order a sample of KETO friendly Beyond Chocolate at SampleChocolates.com.
Beyond Healthy Dark Chocolate will now have the two new Icons on our packaging: KETO Friendly and VEGETARIAN FRIENDLY.
This KETO friendly chocolate is flying off the shelves at our local farmers market here in Southwest Florida. Order your KETO CHOCOLATE at HealthyChocolateFix.com or call us today at (941) 676-7300.
Involved in a KETO business or looking for a side hustle to earn the income you have been dreaming about? Join Well Beyond as a member and get paid serious cash to share and make a difference. Contact Lynette Henk at (941) 676-7300 for details on how you can fast start your healthy chocolate career. Ask about how you can receive a FREE ticket to our Las Vegas event in March.