The ketogenic diet has become wildly popular. There are many on instagram sharing their weight loss success on the KETO diet. KETO Influencers have a powerful platform. Not only can influencers make a difference, they can also create a serious business with high end earning potential.

Thank God for our KETO bloggers who share the great recipes and those that help people see how it is possible to live a keto lifestyle. If you are one of these influencers, we should talk. We have been bombarded with people thrilled to find out that Beyond Healthy Chocolate is now KETO friendly! I can't possibly handle all this business and we want to share it with the world.
As someone who has struggled with weight since childhood, I understand the benefits a KETO influencer can provide. There are many with influence on twitter and instagram who have lost 50 pounds or more on the KETO diet. Some are vloggers, some bloggers and all make a difference. One of the problems we notice at our markets are individuals struggling with what to eat when they have a craving. Another is many don't feel like cooking or can't find the KETO recipes that actually taste good. That is why it is so beneficial to have someone who can share their expertise.
I have been eating this chocolate for over 8 years. I have personally controlled my type 2 diabetes with it, lost weight with it and reduced symptoms of my autoimmune disease all eating this healthy chocolate. My husband no longer has to take statin medication to lower his cholesterol as this chocolate helped that too. Let me explain. This is not traditional chocolate. When we are told make sure the chocolate is 70% or higher, that is just PART of the equation. How it was processed is a big deal. You need to be asking how many cocoa flavonoids are in the chocolate. That translates into how good the chocolate is for you.
Here is the scoop: One 6 gram Beyond healthy chocolate is 35 calories, 1 gram sugar and 1 net carb. It is equal in antixoidants to over 1 pound of raw spinach. No waxes. No fillers. No processed sugars. No Gmo's. Diabetic friendly. KETO friendly. Gluten Free. Vegetarian.
I am looking for a few KETO influencers that can really rock this business and change lives. We have a leadership team ready to help you succeed and daily calls available for your team to duplicate your efforts. Interested in learning how you can earn $5,000 in 2 weeks just to start, and sharing a life changing KETO product? We are ready to help you transform your business.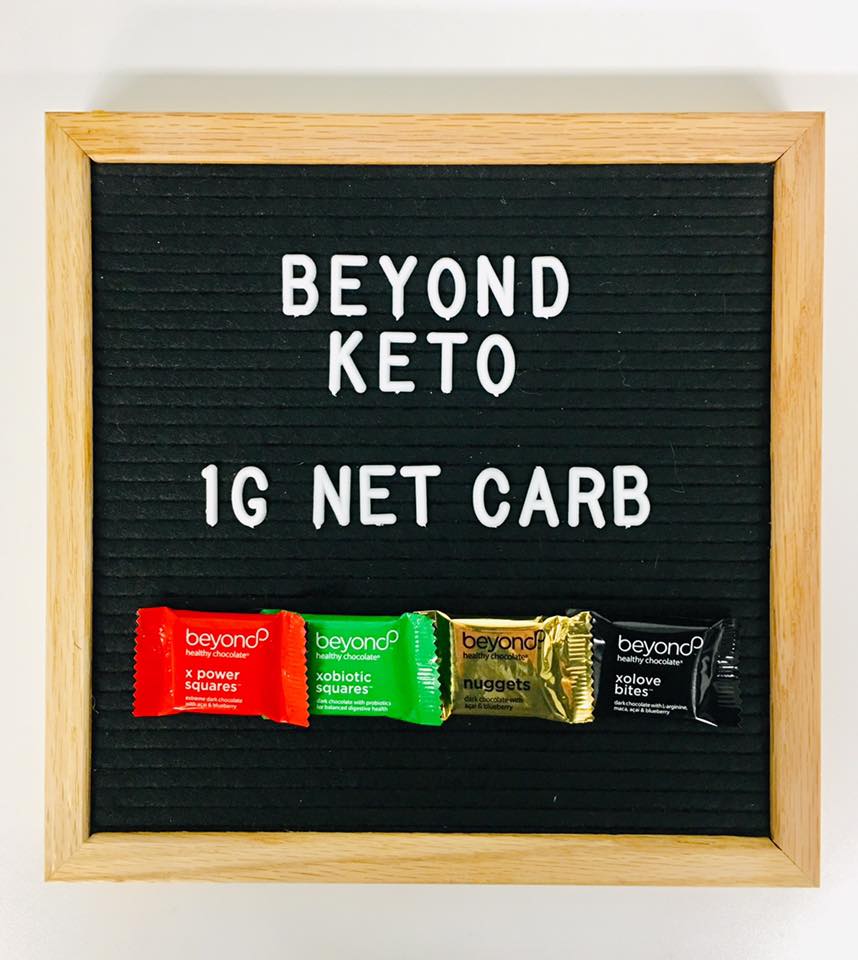 Get started today as a leader who joins me to fast track their Well Beyond business straight to Executive and Beyond and you will earn a free admission ticket to our two day Las Vegas event March 15th-16th, 2019 at the JW Marriott Las Vegas Resort & Spa. Earn a second ticket when you sign up your first two Pro Executives in one week which also earns you $1200 in commissions.
Don't wait, contact Lynette Henk at (941) 268-1354 or email [email protected] gmail.com today.