Ready To Travel?
The future looks bright for travel. There is a pent up demand for traveling. Most of us have canceled or delayed our travel plans over the last few years due to the pandemic and illness outbreaks. Finally we are feeling more comfortable about travel. I miss traveling and enjoying adventures. How about you? Are you ready for a travel deal?
Where Will You Go?
Years ago we used to cruise often. It was a vacation trip we always looked forward to. When our three kids were littles, it was the best vacation ever. We were still able to enjoy family time but there was also alone time for the parents and fun times for the kids. It was the best of both worlds. We have not cruised with all that has happened in the last few years, but we sure are thinking about where we would like to go.
Questions
Will we cruise, will we drive somewhere, will we fly? These are the thoughts that occupy my mind these days. My oldest son loves the Magic Kingdom and Hollywood Studios at Disney World in Orlando, You can stay on Disney World Resort property or any of the many fantastic resorts and hotels that surround Kissimmee, Lake Buena Vista and Orlando, Florida. Perhaps your next trip will be to Japan, Italy, Spain, United Kingdom, Belize or Ibiza. It's time to start planning that dream vacation.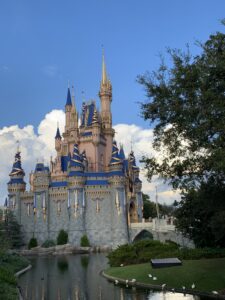 How To Save On Travel
So many people are anxious to take a trip. We have delayed our trips for too long. The future looks bright for travel for that very reason. With the increased living costs these days, anything you can do to save on travel is a big deal. Today I heard about a new travel option that can save you serious cash on your next trip or travel adventure, worldwide!
Is This For Real?
Initially I was skeptical, but I saw it myself on a zoom call today. I saw an example of a 3 day hotel stay at the Wynn in Las Vegas. The comparison price was the identical day, room, hotel. It compared the price on Priceline to the price with this travel option. The savings was significant. It saved well over $600. That peaked my interest for sure.
Details
If you are tired of being locked up, your future awaits. Become a High Life Traveler today!
Instead of having to purchase a monthly travel membership to get discounts, you can prepay travel discounts when you are planning a trip and looking for a deal. Most of us are not traveling every single months so this just makes sense. Bottom line is the savings are a no brainer. This is the future of saving big on travel. Start dreaming again. Start saving on your next trip or vacation. It is time for a holiday. You deserve to focus on you for a change. Get that travel mindset. I know I am! The future looks bright for travel!
Contact
Reach out to WholesaleTravel.co today to find great savings on travel worldwide. You can also call us direct at 941.676.7300. We are here to help!
It is perfect timing to be in the travel industry. Join us for our live Zoom event Reach out to Lynette Henk of Three Sons Marketing LLC at 941.676.7300.
For a limited time, we are also offering a FREE $100 travel gift card if you will be traveling in the next six months. Check out the travel portal, compare the deals on your favorite online websites like travelocity, booking or hotels. Be sure to check out the restaurant and attraction deals as well! (Travel gift card while supplies last!) Simply text first and last name, email address and phone number to 941.268.1354 and we will send out your travel card via email. 🙂
Three Sons Marketing LLC is an affiliate of MyDailyChoice. You can reach us at 3sonsmom.com or at 941.676.7300.