Don't Forget This For The Dorm
This might be the most important food to feed your kids this school year. I started feeding my three boys this yummy food people crave in the morning, and again after school and before bed. Once one of the boys left for college, he went with a supply of this delicious treat. It was one of the few things I could count on that he would actually eat that was really good for him. What happened when he started eating this 3-4 times a day on campus was exactly what I had hoped and expected. When the kids in his dorm got sick, he did not. At the beginning of each semester and after spring and Christmas break, you can pretty much count on cold and flu season. Many students would end up sick. Proof to me that good nutrition matters.
Be Sneaky Hiding This Treat In The Dorm
Every month we brought our son more of this sweet treat. We made it a priority. It was chocolate, so our son had no problems eating it. If he had lived farther away, we would have had it shipped monthly direct to his dorm room. I think in the beginning, he shared it with his roommates, but after awhile he learned to hide them because everyone would come to his room wanting them. Who knows what college kids are eating, especially the first year away from home. That is why This might be the most important food you can give them!
So what is in this college dorm snack?
My family has been enjoying this sweet treat for years. These chocolates are not like the candy you would expect to find at your local grocery, Target or Walmart. It tastes delicious like candy but it is so much more. Each individually wrapped chocolate is just 35 calories, 1 gram of sugar and 1 net carb. More important than all of that is the superfood content. Each square is equal in antioxidants to over 1 pound of raw spinach. The antioxidant and flavonoid content is off the charts. That is the nutrition you want. The real deal. It is even gluten free, keto, kosher, non gmo and low glycemic.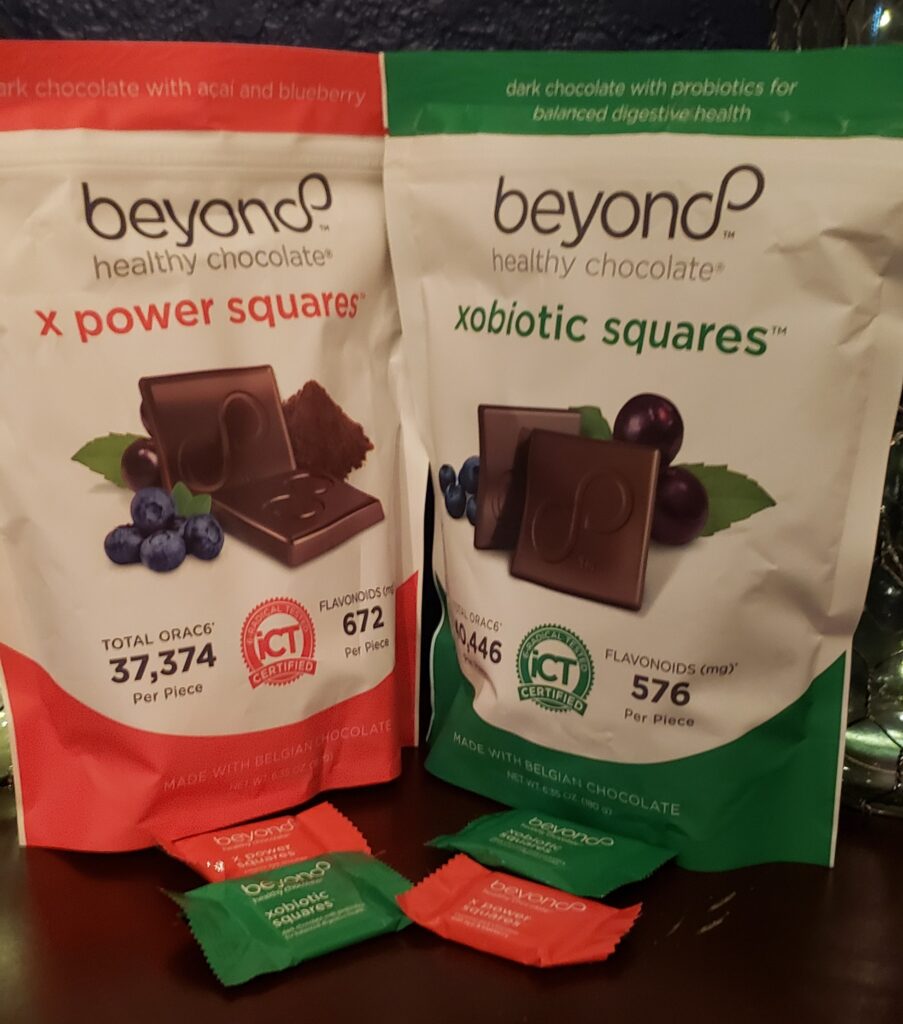 University Care Package
Don't buy the care package or college snack box through the university. Even ordering the cravebox or smartbox will be providing many unhealthy snacks and a lot of sugar and junk. Not really the brain food they need. They are going to find the fast food and snacks anyway. It is a great idea to have a regular care package so your kids know you have their back. Powerful superfoods are really the way to go. To save money, I recommend the 120 count package of the Beyond healthy chocolate. Some know this as Xocai. Yes, this is the same exact chocolate that has been popular for years. Choose from your favorite Xobiotic or X-Power Squares. You can mix and match with the 120 count pack. This saves you over $40 as compared to buying individual 30 count bags of chocolate. You also are not going to want your child or grandchild to skimp on these chocolates. These are a superfood! Eating 3-4 pieces a day is ideal.
Make 2022 – 2023 The Best College Experience
Having to deal with illness while studying, going to class and taking tests is a challenge. Anything we can do as parents, grandparents and loved ones to keep them healthy while they are at school is a bonus. I always felt like at least I knew my son was getting a certain amount of nutrition. Even if he is not eating fruit and veggies, I knew he was getting a crazy amount of antioxidants. In just one 35 calories Xobiotic square, you get 576 mg of flavonoids, which is a strong kind of antioxidant. The X Power squares each have 672 mg of flavonoids. I honestly don't know of any other chocolates on the planet that have this kind of nutritional value.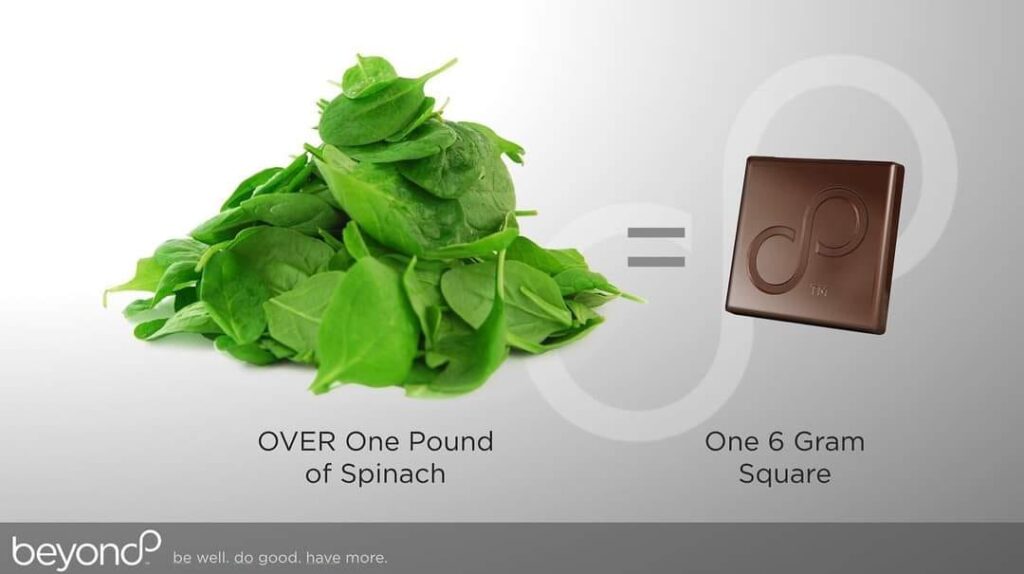 Antioxidants and Flavonoids
Check out what Go Ask Alice at Columbia University Website had to say;
"In addition to satisfying your sweet tooth, chocolate also contains flavonoids — a strong antioxidant with a number of potential health benefits. In fact, historically, chocolate was often consumed for its supposed healing benefits. While some chocolate contains more antioxidants than some fruits and fruit juices, not all chocolate is equal — the darker and more bitter, the better."

Chocolate's Antioxidant Content, Go Ask Alice, Columbia Edu, 9/13/2019; goaskalice.columbia.edu
Where to Order?
You can order direct at healthychocolatefix.com. Get the best price, no coupon code required, by clicking to order in the 120 count size. The cool thing is you can mix and match both varieties of healthy chocolate to get exactly what you want. Plus, it saves you over $41! Order at the special price HERE.
You can also reach out to Lynette Henk at Three Sons Marketing LLC at our chat on the website. Our phone number is 941.676.7300. We are here to help!
Three Sons Marketing LLC is an affiliate of MyDailyChoice. Find us at 941.676.7300 or at 3sonsmom.com. (For healthy chocolate products, search Brand and choose Beyond.)
These statements have not been evaluated by the Food and Drug Administration. These products are not intended to diagnose, treat, cure or prevent any disease. MyDailyChoice, Inc. assumes no responsibility for the improper use of and self-diagnosis and/or treatment using these products
Go Ask Alice, Columbia. edu, Chocolate's Antioxidant Content; https:// goaskalice.columbia.edu/answered-questions/chocolate-antioxidants/