No Water Car Wash?
No water DIY car washing hack is really a thing? Recently we tried out a waterless wash product, unsure if we would like it or if it would work. This is now our choice for keeping the cars clean. We were blown away! Hands down, this works better than anything else we have ever tried, and definitely better than a local drive through car wash or car tunnel.
Washing The Car Is Messy
Normally to wash the car, we have to pull the hose from around the house which is quite heavy. Then we have to get a big bucket and all the cleaning products from the garage. We don't live close to a car wash and are not thrilled about driving 30-40 minutes away to get to one. Our past experience in a car tunnel or car wash has not been good in a van or a SUV. We always seemed to have areas that were missed. In our area, we would get the car washed and then it would rain and it would get all dirty. Not anymore! With this No water DIY car washing hack, washing the car or truck could not be easier.
This DIY Hack Works!
Now that we know this Optimyst waterless car wash works so well, we just used it on the glass shower doors in the master bath with amazing results. Stay tuned and we will be sharing! We will definitely be using this to clean our golf cart, our other vehicles and anything else we can think of. I am actually thinking of cleaning the exterior windows of our home with it. I am surprised how obsessed I became with this product. It works so well! This would be great to use on your boat, camper, RV, Motorhome, Motorcycle, in addition to your SUV, family van, truck or car. This No water DIY car washing hack rocks!
How To Order
You can buy the 1 pack of Optimyst or get the 5 pack to save even more. We originally bought the 1 pack, but from now on I will be buying the 5 pack, especially since I am using it in the house to clean as well. Any questions, reach out to 941.676.7300 or order direct at our website MyHappyFuel.com.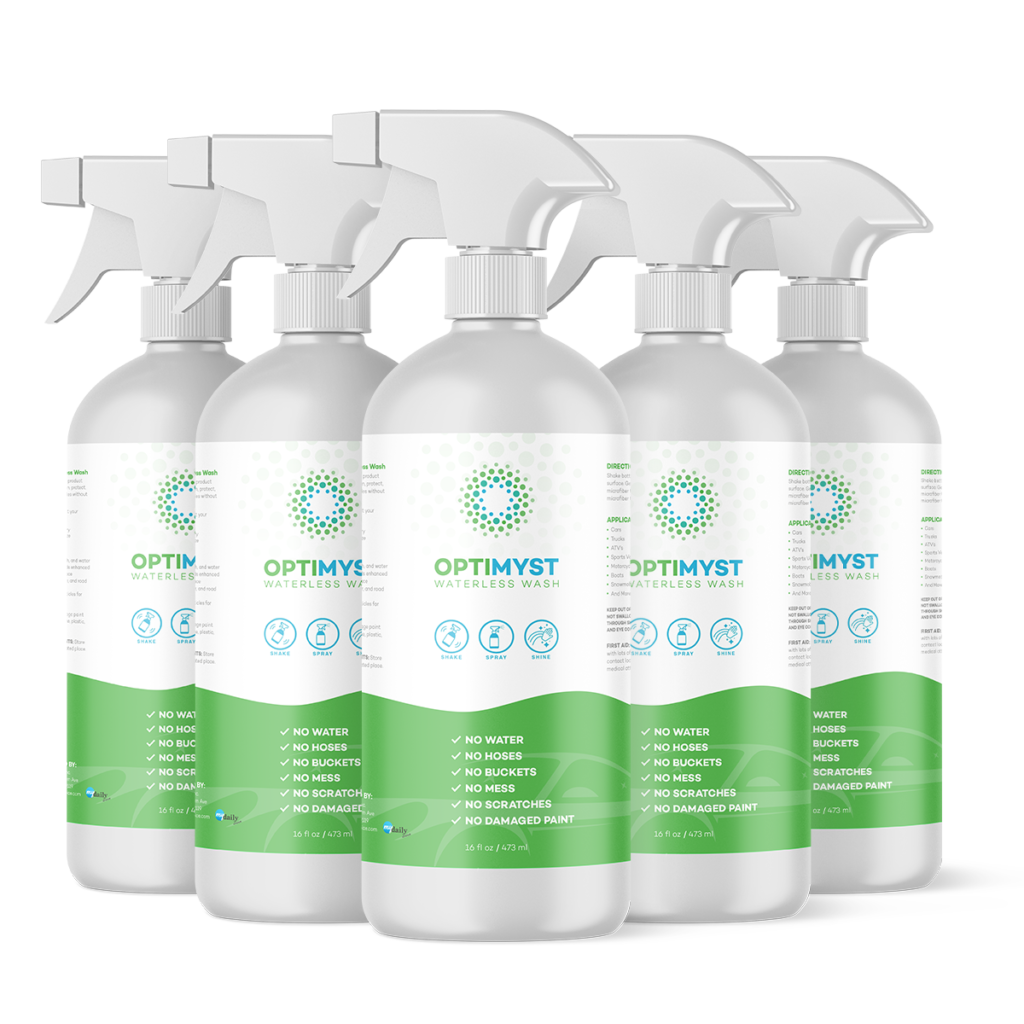 Three Sons Marketing LLC is an affiliate of MyDailyChoice. Reach us at 3sonsmom.com.