Challenges of Life
Why a side gig is important after a storm. We quite literally just dealt with Category 4, potentially cat 5 hurricane Ian here in Southwest Florida. This storm disrupted lives, caused havoc and unfortunately deaths as well. Although our home has minor damage, we have friends, family and our church that have significantly more damage. Life's storms can be caused by anything. They can be caused by a hurricane, illness. death, family issues, divorce, marriage, having children, infertility, jobs, moving, school or the fact that the cost of gas and food has made living paycheck to paycheck even difficult. You might not have been hit by a hurricane, but other storms in your life can have a great impact.
How We Deal Matters
How we deal with life's challenges is really what it is about. Life's storms are going to come to us if we like it or not, so preparing is one way to lessen the blow when they happen. And, that, is where the side gig comes in. Our home had minor damage compared to friends and family in neighboring towns. That does not mean that there was no financial impact to us. We still had damage and a $6,000 hurricane deductible. There was still damage to the yard, minor roof damage, landscaping and trees down. We still had huge issues with getting food which raised the cost of what we would normally buy. If the store has limited stock, you end up buying whatever they have, even if the cost is much more. Having a financial cushion helps so much. It all adds up. Having a side gig to cover some of these costs is just a smart idea. Now you can see Why a side gig is important.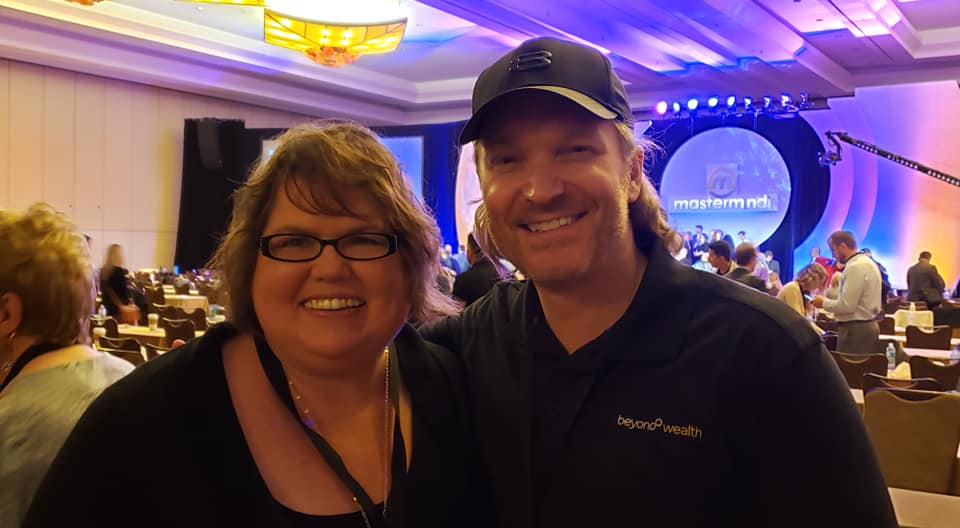 My Chocolate Obsession Led Me To This
I have been pretty much obsessed with healthy chocolate for over 12 years now. Eating healthy foods made a difference for chronic health issues in our family. The company I was with merged into a larger direct sales organization that offers an umbrella of amazing products and opportunities. I seriously think of it as a mini Amazon as they carry more of the products I want these days than Amazon. I see my Amazon subscribe and save monthly orders shrinking month by month because I have found better products within my own small business.
Sometimes We Need To Pivot
I am not a huge fan of change but I will pivot and do what is needed. Thank God I paid attention to this new company and what they brought to the table. Can you imagine if I missed it! Talk about FOMO. (Fear of missing out) If you are looking to become an affiliate, join, bring or build your team to this organization, and run a business, this opportunity has the tools, resources and top talent to help you get there. I am beyond thankful for my upline. There are some at the top of the industry. Maybe, you just want to order great products as a customer or you are a social media influencer who wants to share the products they care about. To get paid well for sharing products with customers and affiliates alike is a gold mine. My customers are the loyal people who have continued to order my healthy chocolate products for years and years. I value them and so does MyDailyChoice. And, that I love! There is room for serious Entrepreneurs and the tools they give affiliates genuinely does everything possible to help you succeed. There is room for everyone here!
Need More Money Now?
Another cool thing with having a side gig or work at home business is the ability to make more money when you want or need it. It is nice to have a consistent monthly income, but if you are looking to plan your family vacation, buy a car or cover the expenses from your latest "storm", having a home based business is a great way to generate additional cash quickly. When you see how you can start getting paid weekly and quickly, and how much you can earn, you will see the benefits right in your pocket!
So What If The Storm Already Hit?
So what happens if you did not have a work from home business and the storm hits. Then what? Well, this company charges you ZERO to join as a customer or affiliate. Yes, you will need to order some product to earn the most, sure, but you can get started for FREE. You don't have to buy a huge package. You can do what you can which is the most important anyway. If you have the drive to succeed, you can make it happen. Now you see Why a side gig is important.
Why I Am Thankful
Today I am thankful for a clean cosmetic line, a great weight loss program that is working for me, deals on travel, my favorite healthy chocolates that I cannot live without, a way to save on how much it costs me to fill the gas tank in our van, a crazy cool no water car wash that my husband loves, great magic oil products that even my dog and my old shoulder injury appreciate and so much more. You don't have to sell it all. You can focus on what you want. What you are passionate about.
Don't Wait Another Minute
If you have been through a few storms yourself and are ready to make a change to put yourself in a better financial position or you are ready to focus on those dreams you forgot about, this is something you can't ignore. Don't wait another minute. Find out more right this second. Watch this recent live stream event at our headquarters in Las Vegas. You won't regret it. Watch it now.
About Us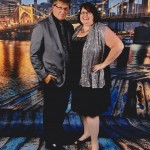 I am Lynette Henk of Three Sons Marketing LLC. My husband Wayne and I are passionate about what we do. Now is the time for you to make the changes to reach your financial and family goals. Join our team today. We would love to introduce you to our amazing upline support team so they can help you as well. Reach out to us by text or call 941.268.1354 or visit our website at 3SonsMom.com.
Three Sons Marketing LLC is an affiliate of MyDailyChoice. FInd us at 3sonsmom.com or call 941.676.7300.
Earnings Disclaimer: The are no guarantees regarding the income from the MyDailyChoice opportunity. The success or failure of each Affiliate, like in any other business, depends upon each Affiliates' skillset and personal effort. Earning levels for Independent Affiliates are examples and should not be construed as typical or average. Income level achievements are dependent upon individual Affiliates business skills, personal ambition, time, commitment, activity, and demographic factors.