If you happen to live within driving distance of Nashville Tennessee, you are in luck.  Well Beyond Corporation, the makers of XO Healthy Chocolate will be in Nashville this Friday, March 28th and Saturday, March 29th at the Holiday Inn Opryland Airport location sharing the launch of the new Xo Love Bites Sexual Chocolate.   Attending this regional event will be Well Beyond President Jeanette Brooks, Well Beyond COO Andrew Brooks, Well Beyond VP COO Stephen Hall, Anti-Aging Expert Dr. Gordon Pedersen and Ambassador Jeremy Reynolds.
Not only is this new XO healthy product a game changer, this is a fantastic business opportunity for anyone looking to earn serious income.
XoLove Chocolate Love Bites
" To address the widespread problem of sexual dysfunction, XO developed XoLove Bites.  Chocolate has long been identified with passion, love and romance.  With that in mind, XoLove Bites feature XO's Healthy Chocolate as the perfect delivery system for the potent benefits of L-arginine and maca.  XO's Healthy Chocolate possesses powerful aphrodisiac properties, promotes optimal balance of brain hormones, and is proven to improve blood flow.  XoLove Bites also feature the powerful blood flow and sexual function benefits of L-arginine for both men and women.  Finally, XoLove Bites contain maca, a highly renowned aphrodisiac and energy-stimulating botanical.  Together, these ingredients create the perfect "love food" for enhanced sexual function, increased passion and significantly more satisfaction in your love life."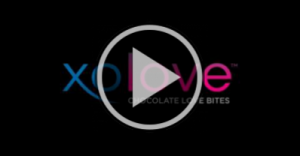 This Sexual chocolate is nothing short of amazing and I expect this to be flying off the shelves as soon as it is available.  If you are looking for a natural way to boost your sex life, Xo Love Bites may be just what you are looking for.  Wholesale member pricing will be available at the Nashville event which is awesome if you want to get paid to share this in demand sexual wellness healthy chocolate. The only way to get access to this chocolate before the official launch is to contact me.   I still have limited tickets available for this event, contact Lynette Henk at [email protected] or call 941-216-5727 to get your free guest tickets to the event at the Holiday Inn Opryland Airport on Elm Hill Pike for either Friday night at 7 pm or Saturday morning at 9 am.  You don't want to miss this!
If you are not able to attend this Nashville event, please contact me and I can help you get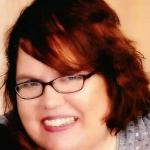 started with this Sexual Healthy Chocolate Home Business Wholesale Opportunity.  Visit my site at LiveForChocolate, call me at 941-216-5727 or email [email protected]om.  The great thing is XO is available all over the United States and 47 countries, so even if you can't make it to Tennessee, we have got you covered.