I know that Health Chocoholics like me want their chocolate products to arrive as quickly and safely as possible, that is why I am thrilled to announce that Beyond products are now being shipped USPS Priority Mail to make sure you get them as quickly as possible! I for one am super thrilled about this choice as a resident of Florida. Having my Beyond Healthy Chocolate delivered in just two to three days once shipped is absolutely awesome!
Healthy Chocolate is shipped with ice packs to keep it from melting and you will love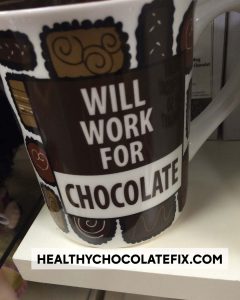 how quickly it arrives.  Nobody wants to wait for their Healthy Chocolates and I never want to run out! Of course you can have Beyond Healthy Chocolates delivered Priority Mail in the United States, Hawaii, Alaska and shipped internationally as well without a problem.  Was just thrilled with how quickly I received my last order of Xo Love Bites and Healthy Dark Peanut Butter Cups.  If you have not tried either of these, I highly recommend them as they are delicious!
If you have any questions, be sure to contact us as we are here to help! We are Three Sons Marketing LLC and can be reached at 941-216-5727 or at HealthyChocolateFlorida.com.