KETO power squares
If you have been lucky enough to have tried these KETO chocolates, you know just how amazingly good they are. While on the KETO diet, there are foods that are not low carb that you need to avoid. Chocolate is not one of the things you need to avoid as long as you pick the low carb chocolate. Even better than the low carb chocolates are the healthy chocolates. The KETO power squares are one of the Well Beyond healthy chocolates that can help you follow your diet plan without the risk of cheating.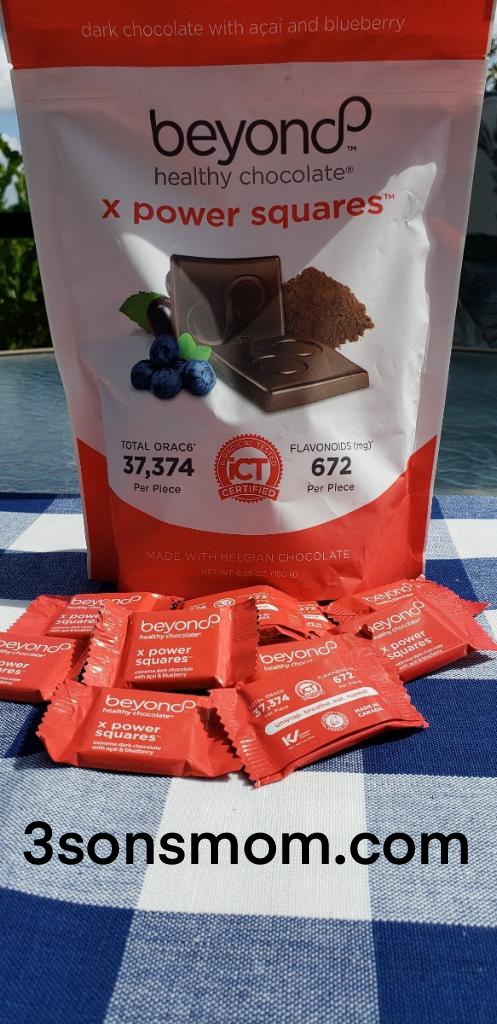 What is in KETO Chocolate?
The Well Beyond healthy chocolate are KETO friendly as stated on their packaging. Each individually wrapped chocolate is 1 net carb and 1 gram of sugar. At 1 net carb, this is a great go to snack. In addition, the Power Square is equal in antioxidants to over 1 pound of raw spinach. Not only do they offer up a tasty treat, Power Squares are full of nutrients that are good for you. KETO power squares for the win!
KETO snack options
String cheese and Laughing cow cheese can be a great KETO snack choice idea as well as pork rinds. Sometimes we need a little decadence and dark chocolate fits the bill perfectly. The KETO power squares are a favorite of mine. Another great choice is pepperoni or beef jerky.
Best KETO gift idea
There is actually something even better than buying KETO power squares for snacking, Giving the gift of KETO chocolate to a friend who does not know healthy chocolate exists is PRICELESS! It is a struggle to stay on any diet plan over the holidays. This is a perfect Christmas or holiday gift for your friends and family who follow KETO. It might even be the best ever!
Order Power Squares HERE
Click here to order the Keto Weapon! Visit our website at ketoweapon.com or reach out at 941.676.7300. We are Three Sons Marketing LLC, and we would love to help you in any way we can.
Three Sons Marketing LLC is an affiliate of MyDailyChoice. Contact us today to get your healthy chocolate fix! We are looking for leaders to grow our team and share the best chocolate around.
Product Disclaimer. These statements have not been evaluated by the Food and Drug Administration. These products are not intended to diagnose, treat, cure or prevent any disease. MyDailyChoice, Inc. assumes no responsibility for the improper use of and self-diagnosis and/or treatment using these products.