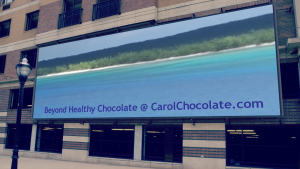 As a self-proclaimed Mommy Blogger who specializes in the best deal at the grocery store, mall or for travel, I have spent much time investing in the best way to get started and promote a blog.  First off, a blog is simply your format to get the word out on whatever you want to share.  Perhaps you want to chronicle your travels throughout Germany, Paris, Asia and the Eastern Caribbean, you could do so by posting articles on your blog.  Owning your own blog is a great outlet for stay at home mom's and dad's who may feel disconnected from the real world.  Don't judge me, I have been there at one time with three boys under the age of four and two still in diapers.  Connecting with other adults and realizing although your purpose as a parent is huge, you still do have something else to offer the world.
Many Mommy and Daddy Bloggers will find they can earn additional money from home through advertising dollars in programs like google adsense.  This gives you the option to get paid when people click on your ads.  This is a great option if you choose the free blog available from Blogger or WordPress which can quickly and easily get you up and running with your own blog.  The key is to determine what your blog will focus on and pick out a nice domain name to match.   My mommy blogger site is called My3sonsmom.com.  There are other great sites that focus on grocery and coupon discounts.  A simple google search for your favorite grocery store along with the words printable coupon will provide you with a host of choices to pick from.
For those mommy and daddy bloggers who want to focus on deals, simply posting when there is a great bargain is an option.  That is what I did with my current blog post about saving 50% off and free shipping on prescription glasses and sunglasses.  This is an easy way to get started.  Another option is to focus on something your family is dealing with like a blended family, autism or home schooling.  Ideally you should plan on posting a minimum of three to five posts a week.  It is important to be consistent to gain a following.  Consider adding social media to your blog through facebook, twitter, instagram and pinterest.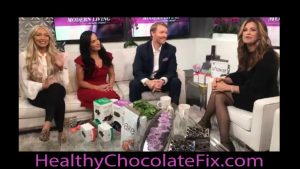 You may find you enjoy sharing a slice of your life with the world.  Blogging is also a great option if you are looking to start a home based business. I have had my healthy chocolate blog for over seven years and I love it! I am Lynette Henk, Mommy Blogger and Beyond Healthy Chocolate member.  I can be reached at 941-216-5727 or at LiveForChocolate.com.  If you are looking to work from home and need to earn more than you can earn advertising your blog, considering a home based business is a smart choice. You may find that Well Beyond could be a lucrative career for you.
It does not hurt that Kathy Ireland has been talking about Well Beyond Chocolate.  Well Beyond is also on TV with Kathy Ireland on her show Modern Living. The word is getting out about Healthy Chocolate. What a great time to start your home business with Well Beyond. It is affordable to get started. Don't delay!
Contact Lynette of Three Sons Marketing LLC today at (941) 676-7300.