I loved watching the Andrea Metcalf show "Put Your Money Where Your Mouth Is".  Although short lived, it really motivated me to lose the weight.  Andrea is a nationally recognized fitness expert.  Here Andrea talks about Beyond healthy chocolates, a high antioxidant superfood that is actually good for you.  She also shares about the Beyond protein shake that was featured on the cover of the American Journal of Bariatric Medicine as a healthy weight loss diet option.  In the journal study, the average participant lost 31 pounds in just 12 weeks the healthy way.
Diet and exercise are key.  Even moving for just 20 minutes a day makes a difference.  Order the Beyond protein shake and the Xobiotic chocolates or the Nuggets to get started for cravings.  It is time for the weight to come off so you are looking absolutely stunning by Christmas.  Are you ready to join me? We can do this!
I am Lynette Henk, Well Beyond Chocolate Worldwide consultant.  I am losing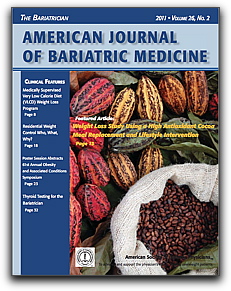 weight on the Chicago Chocolate Diet.  Join me today!  We have a special Chicago Chocolate Diet pack called the "Ripped and Rich" pack that includes two bags of the Beyond shake (24 meals or 48 snacks), 12 of the Xe healthy energy drinks for after work outs, and a small box of Beyond nuggets!  Get started today.  We can do this!!!
Contact Lynette Henk at 941-216-5727, email [email protected] or visit ChicagoChocolateDiet.com.  For free Chicago Chocolate Diet shake recipes, email [email protected] and put Chicago Chocolate Diet recipes in the subject line.