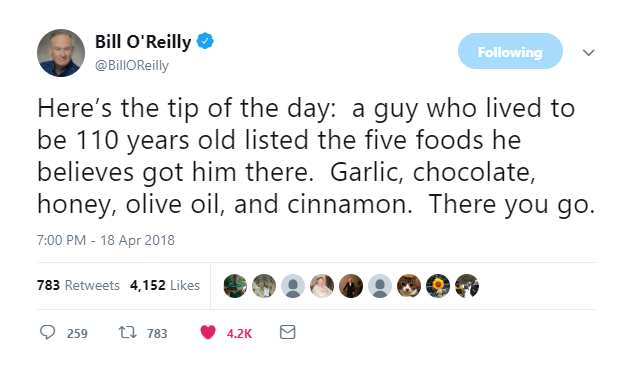 I recently saw Bill O'Reilly tweet his Tip Of The Day and it really caught my attention. A 110 year old man credits 5 foods for his longevity.
1) Garlic
2) Chocolate
3) Honey
4) Olive Oil
5) Cinnamon
Many of us are familiar with this famous quote;
""Let food be thy medicine and medicine be thy food."
― Hippocrates
I believe food is our medicine.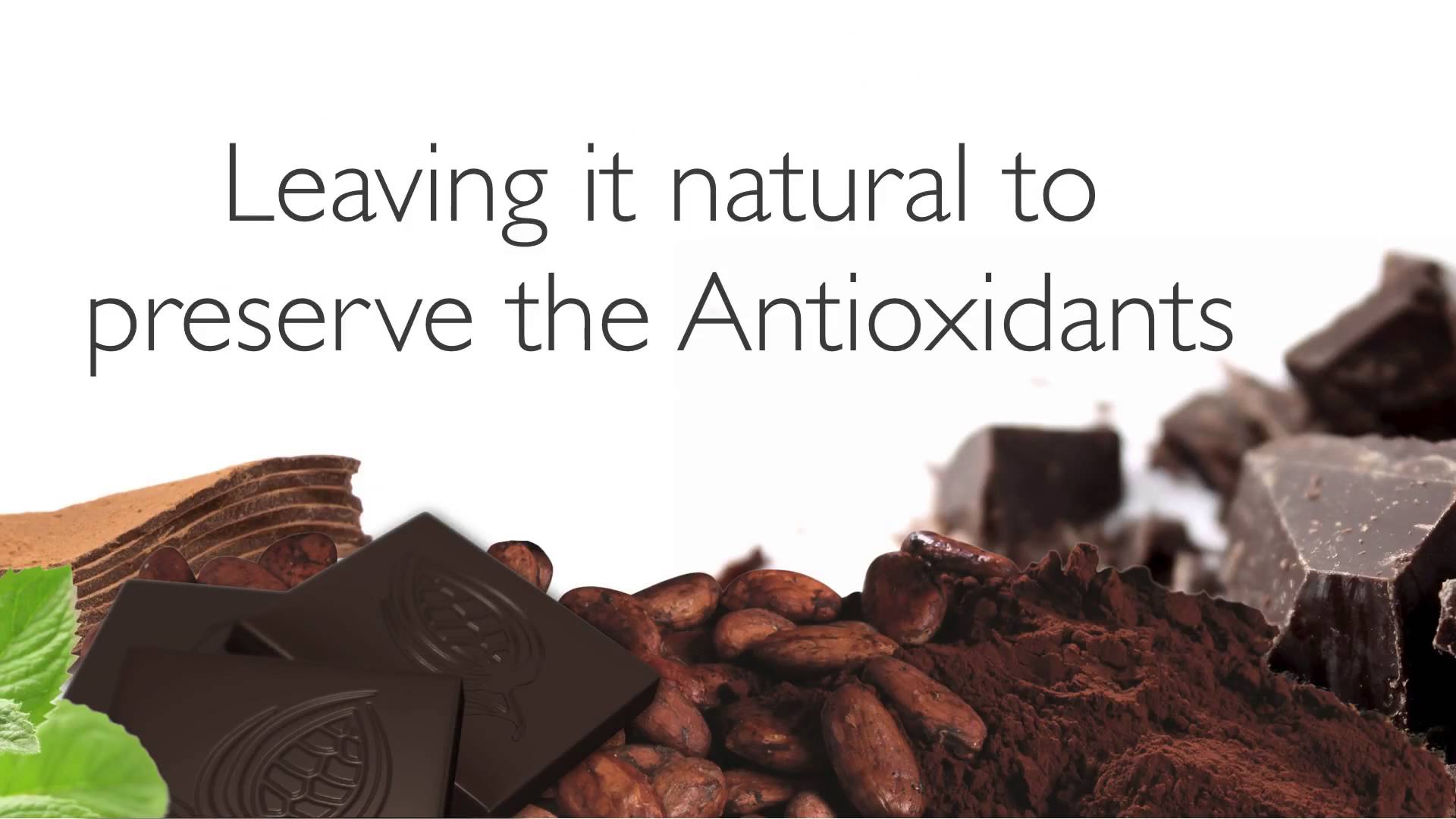 That makes it quite sad if you regularly enjoy processed fast food. In our busy world, it can be very difficult to find enough time to eat right. That is why I am so thankful someone shared Beyond Healthy Chocolate with me 8 years ago. I learned that this chocolate is not processed like traditional chocolate in order to keep in the health benefits. The less chocolate is processed the better!
We are Healthy Chocolate here in the United States and in Japan. There is no chocolate like us. In fact, one 35 calorie piece of Beyond chocolate offers the antioxidant health benefits of over 1 pound of raw spinach!
This delicious healthy belgian chocolate can be ordered online and shipped right to your door.
When you choose subscription, you qualify for free product every 3rd month for the first year!! You can cancel anytime but receive free product when you continue to order on subscription.
I just love free product!
Where can you order Beyond Chocolate Nuggets, Power Squares, XoLove Bites or Xobiotic Squares? They are not found in stores. You can order Beyond Healthy Chocolates (formerly known as Xocai healthy chocolate Co.) direct at HealthyChocolateFix.com
We are happy to help you place your order if you have any questions. Call (941) 676-7300.
I am Lynette Henk of Three Sons Marketing LLC. We are looking for leaders to promote Well Beyond and our popular products. Contact me for details at (941) 676-7300. This launch has been successful and timing is now. Contact us today.