Who is in your circle of influence?
The more people you get to know, the larger your circle of influence. Your circle of influence includes your family, friends, perhaps a church family, an organization you belong to, groups at your kid's school, genealogy groups, quilting groups, crafting groups, people you go out to dinner with, neighbors, you name it.  When you start thinking about your circle of influence, it can be shocking to find you have such a large circle of influence. Are their people who go to you for advice? Do they listen to what you have to say? You have influence and you can make a difference.
In my home based business, I find my circle of influence has helped me to become more successful in my career path. Either I received guidance from others in my tribe or circle of influence, or they learned about my business because they cared about what I was doing and knew they could trust me. Relationships are a big part of a successful business like mine.
Perhaps you have decided to retire or cut back on your hours at work. You still need an income source, so what will you do? This is one of the reasons I decided to work for myself all those years ago. I wanted the flexibility to raise my family and work on my time, on my schedule with the ability to spend quality time with my kids at a time that they really needed me. Now that I am getting older, I enjoy the flexibility working for myself offers as I can schedule vacations and plan events with family on my schedule.
Are you thinking of retiring but want an extra income stream? Perhaps a home based business is what you are looking for as well.
I am thankful and blessed to work with a company that is truly making a difference in the lives of many financially and health w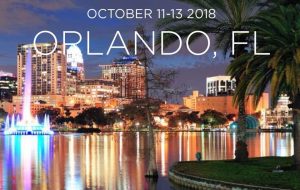 ise. I love this business model that pays me well and lets me offer life changing products that have truly made a difference in my family and the families of many of my customers. If you are looking for a business where you can truly make a difference and provide the serious high level income stream you are looking for, we should talk. Interested in traveling and earning free vacations like a cruise or a trip to Tahiti? Maybe earn a Tesla? It is all up to you. You can do this. With this new launch, the timing is absolutely right now. If you are looking for the perfect opportunity, you may have just found it.
As an incentive, I am offering a free ticket to the Orlando event October 11th for anyone who gets started in our business this month with our 600 pack.
This is a great savings and a great time to get the training you need and meet our top leaders including CEO Jeremy Reynolds. Are you ready!? I can't wait til our Orlando event! We are also combining our event with the Mastermind event held at the Hyatt Regency in Orlando with the Direct Selling and Network Marketing event for 2018. If you have not been, this will be a mind blown opportunity. Every speaker has earned a minimum of a million dollars to be allowed to speak. These are the cream of the crop and you get to learn from the best. This is one of my favorite events. Come join our team and see how you can reach your tribe.
I am Lynette Henk of Three Sons Marketing LLC out of Babcock Ranch, Florida. I am here to help you succeed.  Contact me directly at (941) 676-7300. You can also visit our website directly at HealthyChocolateFix.com.  Be blessed!