Get Ready For Your Best Day Ever!
Right now a Best Day Ever sounds like something we all deserve. I mean let's get real. The year 2020 has not been the best so far. The pandemic, the unrest and all the political stuff is about enough to drive you batty. It's time to take control. That is why I love this sampler pack. It gives you a sample of all the products you need to help you have the best day ever.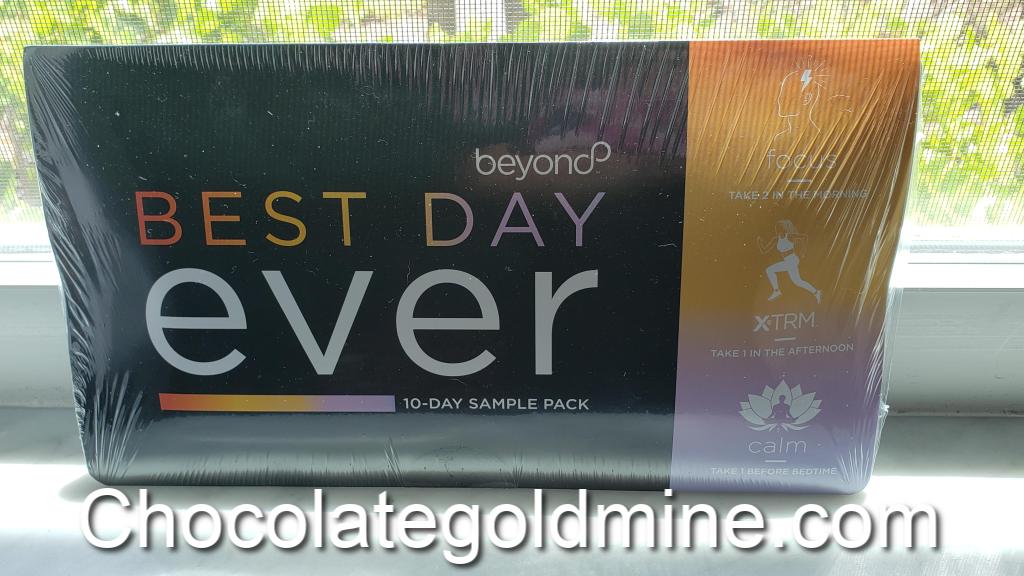 Start Your Day Right!
Every morning when you see daylight, enjoy Focus. As the afternoon becomes challenging or you are losing steam, XeTRM is just what you need to get your energy back. Once it is evening time, taking calm 30 minutes before your head hits the pillow, helps you calm to enjoy a restful sleep. I will tell you what, after all the virus and pandemic talk on the news, I needed something to help me wind down. I started taking calm before bed and honestly have been sleeping so much better. So thankful for these products so wanted to share them with you. It is time for you to have the Best Day Ever.
We are here for you! Contact Three Sons Marketing LLC at (941) 676-7300 or visit us at chocolategoldmine.com.