Uber Driver Fuel Costs
How much do Uber drivers earn in 2022? So many families are struggling these days, looking for an extra $300-$500 just to get by. So they do what they can for their family, and for many that includes a flexible earning opportunity like Uber or Uber Eats. Uber offers an alternative to a traditional driving job, which provides flexibility for you to decide when and how often you will drive. In theory, it sounds like a great opportunity, until you factor in increased gas prices.
The Cost Of Gas Today
Everyone knows the cost of fuel has skyrocketed in 2022. We used to pay $35 to fill the tank of our family van. In June of 2022, we paid $90 to fill the tank. The pain is felt by everyone who buys gas for their car, boat or work rigs. It is a struggle for the average family. If you are one of the majority that lived paycheck to paycheck before, now you are really struggling. The challenge is real, thanks to the increased costs on fuel and groceries. When you have to fill the tank, and the cost has more than doubled, that cuts into your budget, and your profit, as an Uber driver. So much for disposable income.
Save 10-20% At The Pump
Factoring in the increased cost of filling up your vehicle at the gas station as an Uber or rideshare driver has to be a consideration. Does it make sense since Uber does not pay for gas? I mean, How much do Uber drivers earn after these increased costs? Gas is so expensive now that the cost of fuel could potentially be more than the earnings. Uber is charging a fuel surcharge that is giving drivers $0.55 per ride to help. It's just not enough. There are 750,000 Uber drivers struggling to earn a little extra to get by. Our family found a way to save an extra $20-$25 per fill up in our van and it's running better! This could help Uber drivers and anyone who is paying more for gas.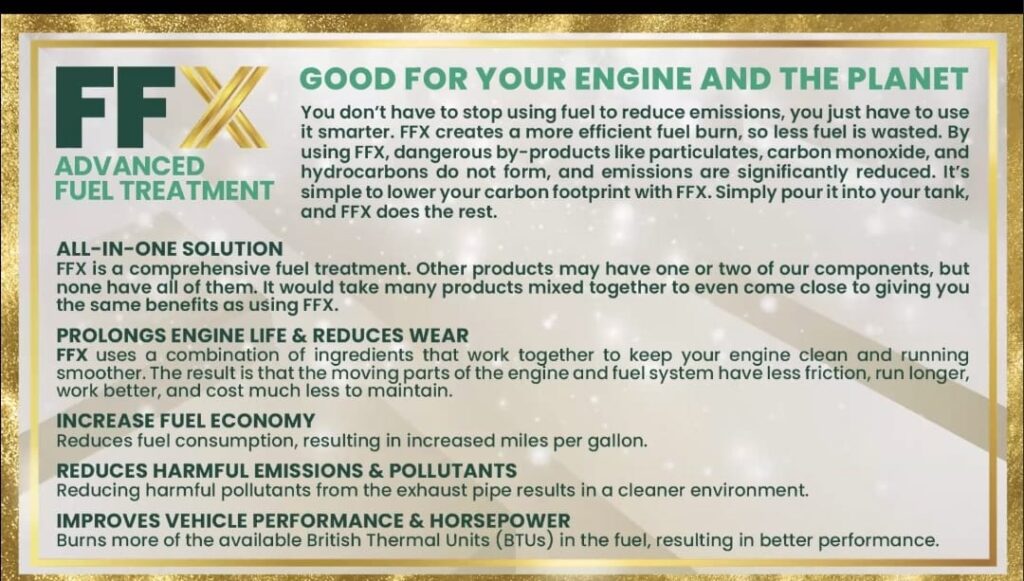 Fuel Factor X
The Fuel Factor X treatment is what we started putting in our gas tank before we get gas. We started using it a few months ago. For the first 2 fills, we used double the dose as recommended. Now we just use one dose per fill up at the gas station. Now FFX has really helped us improve our fuel economy. People need Fuel Factor X more than ever. You can save at the pump, prolong your engine life, enhance performance, and reduce emissions!
Start Saving Today
You have options. I wish that gas prices would quickly return to what they were before, but honestly I don't see that happening anytime soon. This has been working for us. I recommend you try the Fuel Factor X and see how much you can save. I was glad I decided to try it when it was shared with me. When I go to the gas station to fill up my tank, pretty much everyone is complaining and talking about the crazy gas prices. This is a solution that can help so many save. How much do Uber drivers earn? You earn more when you can save on gas prices. Click here to order.
Get Paid
You can also get paid to share this product with others. You get paid quickly and weekly when you share this product. Be kind and share with everyone you know so they can save on fuel costs as well. Before I learned about this, I was debating canceling our family vacation. The crazy gas prices got me down. This product made the difference. Crisis averted! Find out how you can earn the extra money you need and save on gas. Click here for the details.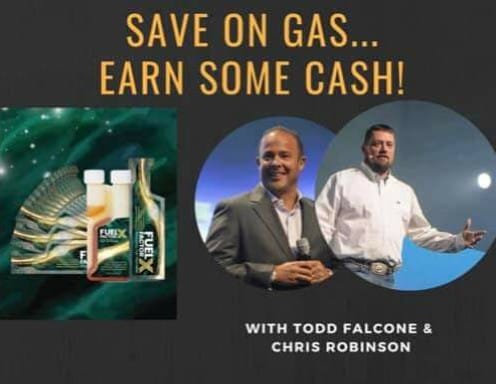 Three Sons Marketing LLC is an affiliate of MyDailyChoice. Reach out to Lynette or Wayne at 941.676.7300.