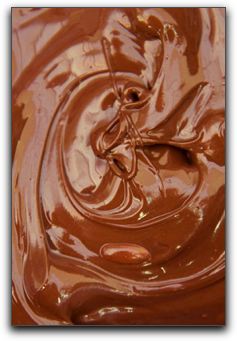 SW Florida chocolate sales increase dramatically around Valentine's Day. The Port Charlotte Wal-Mart and Fort Myers Costco often run out of Lindt and Dove special-edition Valentine's boxes. Forgetful chocolate gift-givers dash into Punta Gorda convenience stores on their way home from work, hoping to find something fancier than a Kit-Kat bar. International chocolate sales hit $345 million in February 2009. Why is this heavenly confection associated with the most romantic of all holidays?
Perhaps it is because chocolate triggers the release of endorphins. Physical intimacy also causes the release of these 'love chemicals' that create pleasurable feelings.
Chocolate and romance have been linked for thousands of years. The Aztecs used cacao-based beverages in rituals involving the worship of Xochiquetzal. In Aztec mythology, Xochiquetzal is the female deity linked to fertility and sexuality. In more than one culture, cacao beans were used to woo women.
Why wait for Valentine's Day? Why don't you treat your Punta Gorda sweetheart to some decadent XO chocolate this week? XO has a complete line of delicious chocolate gifts.
If you and your lover enjoy sharing mugs of hot cocoa by a crackling fire, try XO Sipping Xocolate. Hot cocoa connoisseurs will appreciate the rich smoothness of XO's premium hot chocolate beverage.
Your cookie lover will be in cookie heaven when you give him/her a box XO Powerhouse Cookies.
XO Nuggets are a good pick for chocolate candy eaters. If your love interest needs an energy boost, try Activ, Xe Energy or XO Protein Bars. (Who knows how that energy will be used?)
To order XO healthy chocolate in SW Florida, call me at 941-216-5727 or order online.   Chocolate passion may be just what your lover is craving. Don't you want to find out?