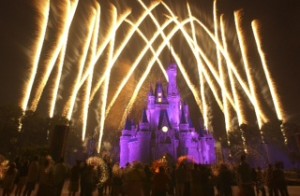 Grandparents in the state of Florida will soon have the opportunity to spend time with the grandchildren.  Most grandkids will be done with the school year shortly.  Many college students in Florida are already moved out of their dorms for the summer.  Before they start that summer job, they will likely try to spend time at home with family or with grandparents visiting for the summer.
The advantages of Florida living for snowbirds and full time residents are the many opportunities in close proximity.  My personal favorite is visiting theme parks like Walt Disney World, Universal Studios, Sea World, Busch Gardens and Lego Land.   In addition to all the fun you can have at Orlando theme parks, heading out to a local beach like Englewood beach or Siesta Key beach is always an affordable way to spend time with friends and family.  To make sure younger grandchildren have a good time at the beach, simply pick up some plastic buckets and play sand utensils at Walmart or Target for a fun day at the beach.  For tween and teenage grandchildren, consider bringing a volleyball or blow up beach balls from your local ToysRUs store.  Many of the local Florida beaches like Siesta Key and Fort Myers Beach have volleyball nets set up for instant fun at the beach.  A smart way to save money for the day is to include a cooler full of sandwiches, potato salad, chips, raw veggies, cookies and lots of bottled water and juice box drinks for the little ones.
When considering a trip to any of the Walt Disney World Parks like EPCOT, Disneys Magic Kingdom, Animal Kingdom or Hollywood Studios requires some careful planning if you want to save money at the park.  Freeze water bottles or juice boxes and bring them to the park in a backpack.  You can purchase a locker for the day if you don't want to carry them, or consider putting them on the back of a stroller or a motorized scooter.  You can even make sandwiches and freeze them as well.
Another option for savings at the Disney World parks is to check for Florida resident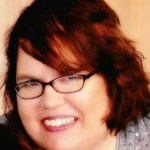 discounts.  Florida residents are usually able to save big on a  3-day Walt Disney World ticket or annual pass.  Proof of Florida residency is always required.
I am Lynette Henk, XO Healthy Chocolate member.  I can be reached directly at 941-216-5727, [email protected] or at ColdPressedChocolate.com.