Stubborn Belly Fat Hack Works!
I have been looking for a stubborn belly fat burning hack since I have had my three boys well over 20 years ago. Three C-Sections and pregnancy have a way of creating belly fat that is difficult to combat. Seriously, I had tried everything trying to get rid of that weight around the middle. Eventually I just gave up. My three boys are the love of my life but honestly if I could find a way to burn that horrible belly fat forever, I would be so thankful!
The KETO Secret
Once I learned the secret of getting rid of Stubborn belly fat with this Hack, I had to share it. I love this Stubborn belly fat hack!
I found a way to fire up my metabolism, energy levels and mood all in one.
Truly this is so exciting for me, after trying this I know it helps!
Can you believe that I found a low calorie, no sugar KETO berry drink that works and is not hard for me to make? Seriously! All I do is rip open the top, pour it in my water bottle, shake it up and enjoy!
XeTRM Benefits!
Here are just a few of the many benefits!
Promotes normal blood sugar levels*
Supports the loss of stubborn belly fat*
Promotes alertness and mood function*
Helps support normal gut health*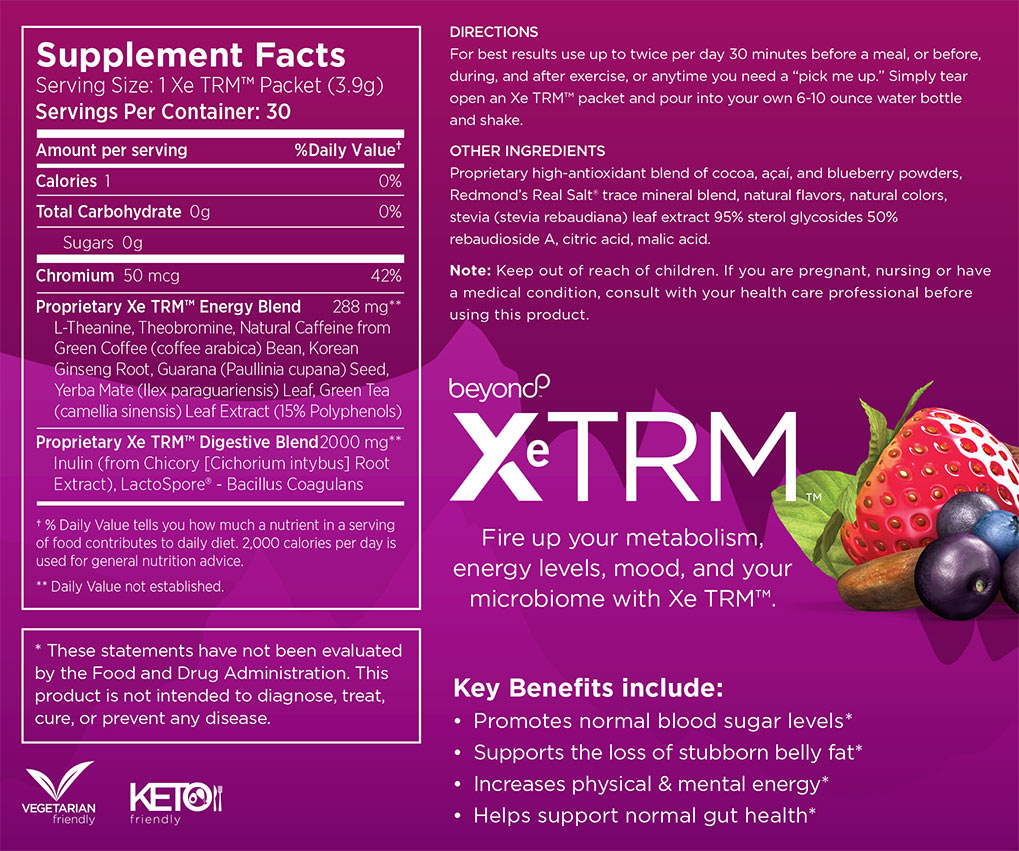 Are you ready to order your XeTRM?
This new Stubborn belly fat hack is available NOW. The first thing I did was get on my phone and order more of this! If you are looking to lose weight and get fit, XeTRM is a great way to fire up your metabolism, energy levels, mood, and your microbiome with Xe TRM. This is great for a snack or cravings,
So Easy!
Once I opened up one of the XeTRM skinny sticks and poured it into a bottle of water and shook it up, I then took a drink. I was shocked at how good the berry taste is. I guess I expected it to taste bad but instead it tastes amazing and I am now craving this Stubborn belly fat hack!
Order Your Beyond Xe TRM!
If you are looking to start a home business. and earn extra cash sharing XeTRM, you may wish to order one of our packs and get started affordably. It's a great side gig and with gas prices and food prices up so much, extra money is a big benefit!

We are here to help! We have live zoom calls every week, live events and more. Reach out to Lynette Henk of Three Sons Marketing LLC at (941) 676-7300 or visit HealthyChocolateFix.com.