Are you looking for a hotel deal for your Orlando family vacation to Disney World? Do I have a scoop for you!
As Florida residents, our family cherishes our trips to Orlando, Kissimmee or Lake Buena Vista to enjoy some time at our favorite Disney Parks. No matter if it is a visit to EPCOT to enjoy the countries and the amazing concerts, Animal Kingdom for the fantastic shows and Kilimanjaro Safari, Magic Kingdom for all the classic Disney rides and Hollywood Studios, having a nice place to stay can be quite expensive. For those staying on property, the price can be significant. So when I found out about the Onyx Membership that could give me the best travel deals available, I was very interested.
Checking out the deals in the Orlando area has been nothing short of amazing. The savings have been substantial and are offered on hotels, resorts and even 5 Star gated Timeshare Resort properties for weekly stays in a 2 bedroom condo with a full kitchen and two baths. Check out the deal below. The DoubleTree by Hilton Hotel Orlando at SeaWorld is a really nice resort and the savings is unbelievable. A king bed room priced at $129 was just $55 a night or best available room at $52 with my Onxy Membership!!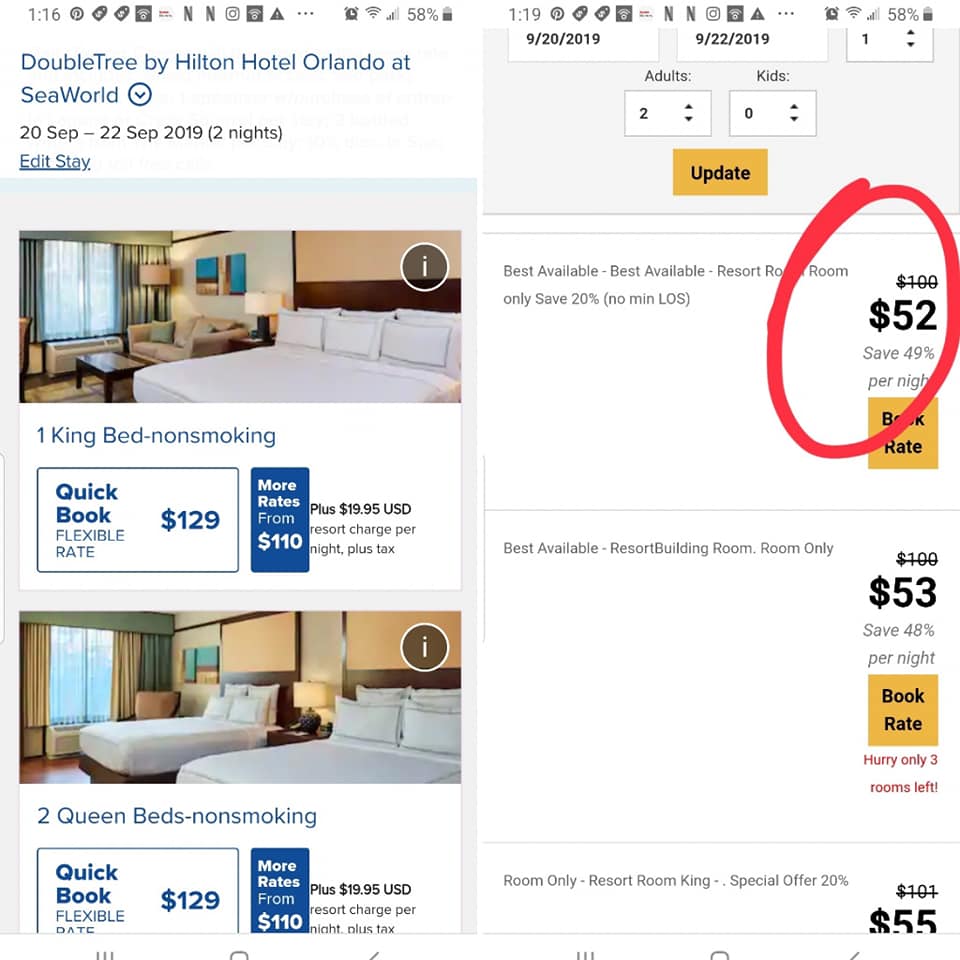 Even better, the Onyx VIP Membership is global so you can get deals across the country. In addition to travel deals, you have the luxury of a concierge service to find those sold out tickets to that concert or show, or help with purchasing an item you snapped a pic of. Add the digital global banking including the ability to upgrade your banking experience and enjoy the ability to bank in multiple currencies and different cryptos. Bridge the world of crypto and fiat. 💳
Get your Onxy Lifestyle card today! Questions call (941) 676-7300 or visit us at Wealthmaster101.com.