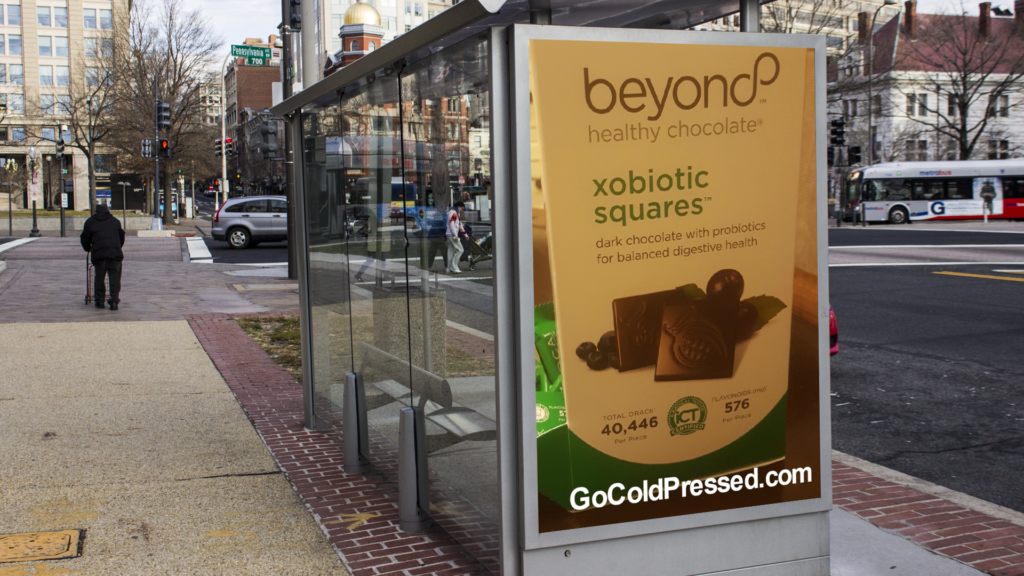 The word is getting out. People are learning the truth. More and more research shows you should be eating dark chocolate every single day.
New research even shows chocolate may be beneficial for those with depression. According to the article "Dark Chocolate lowers the risk of depression, British study finds " While 7.6 per cent of the 13,000 people surveyed reported depressive symptoms, just 1.5 per cent of the chocolate eaters did".
Now the truth is out. Chocolate is good for you!! You do need to make sure you are eating healthy dark chocolate. Minimally processed healthy dark chocolate is what you want. You don't want chocolate that has been heated or dutched like traditional chocolate. One way to know is to see how many antioxidants or cocoa flavonoids are in your chocolate. I love that Beyond healthy chocolate lists the amount of antioxidants and cocoa flavonoids on each individually wrapped belgian chocolate.

I love the Beyond Chocolate. One piece is equal in antioxidants to over 1 pound of raw spinach. Just 35 calories per piece, 1 gram of sugar and 1 net carb! This chocolate is a great choice for diabetics, is gluten free, KETO friendly, vegetarian and no GMO's.
Beyond Healthy Chocolate is the HEALTHIEST CHOCOLATE IN THE WORLD! This Chocolate Has NO WAXES, NO FILLERS, NO PROCESSED SUGARS! No GMOS!
Well Beyond (formerly Xocai) CHOCOLATE IS DIABETIC FRIENDLY, GLUTEN FREE, KETO FRIENDLY AND VEGETARIAN!
The NEW HEALTHY CHOCOLATE EXPERIENCE PACK OFFERS YOU A BETTER DEAL THAN YOU WILL EVER FIND ON AMAZON, EBAY OR ANYWHERE ELSE ONLINE! Plus this way you are guaranteed to receive the freshest chocolate available.
THE REASON PEOPLE NOTICE HEALTH BENEFITS WHEN EATING THIS CHOCOLATE IS SIMPLE. ANTIOXIDANTS AND COCOA FLAVONOIDS LOWER INFLAMMATION AND WELL BEYOND (FORMERLY XOCAI) HEALTHY CHOCOLATES ARE CHOCK FULL OF THEM.
ORDER THE WELL BEYOND HEALTHY CHOCOLATE EXPERIENCE PACK TODAY AND FIND OUT WHICH OF OUR CHOCOLATES ARE YOUR FAVORITES!
VISIT US TODAY AT GOCOLDPRESSED.COM OR CALL 941-676-7300. I am Lynette Henk of Three Sons Marketing LLC and we are here to share Healthy Chocolate with the world. We have been eating and sharing this healthy chocolate for many years here in Southwest Florida. We enjoy our fun Healthy Chocolate business. Ask us about becoming a member and how easy it is to do this business from the comfort of your home, laptop or smartphone. Call us direct at (941) 676-7300.