As fuel costs rise, the concern is real
Worried about gas prices? Most of us are. I can personally remember paying a little over $2 a gallon back in 2020. Here in Florida, we see the cheapest gas available at over $4 a gallon and significantly more for mid grade, higher octane fuel. We pay significantly more for fuel today than we did just a year ago. The cost is evident in rising prices at grocery and big box stores as well. Transportation cost increases are affecting everyone.
Should Everyone Buy An Electric Car?
I keep hearing that everyone should run out and buy an electric car and that will solve all the issues. I am a big fan of electric cars and I even live in a solar town, yet I realize that is not realistic for all areas of the country just yet. Not only are they not affordable for all Americans, here is a story from a neighbor who had a beautiful Tesla. He was thrilled to get his electric car, but once he did, all was not smooth sailing. Not every area is equipped with enough charging stations to make it practical. In my neighbors case, there were not available charging stations and he could not make it back and forth from home to work. Not very practical for his situation. Order your FFX Samples here,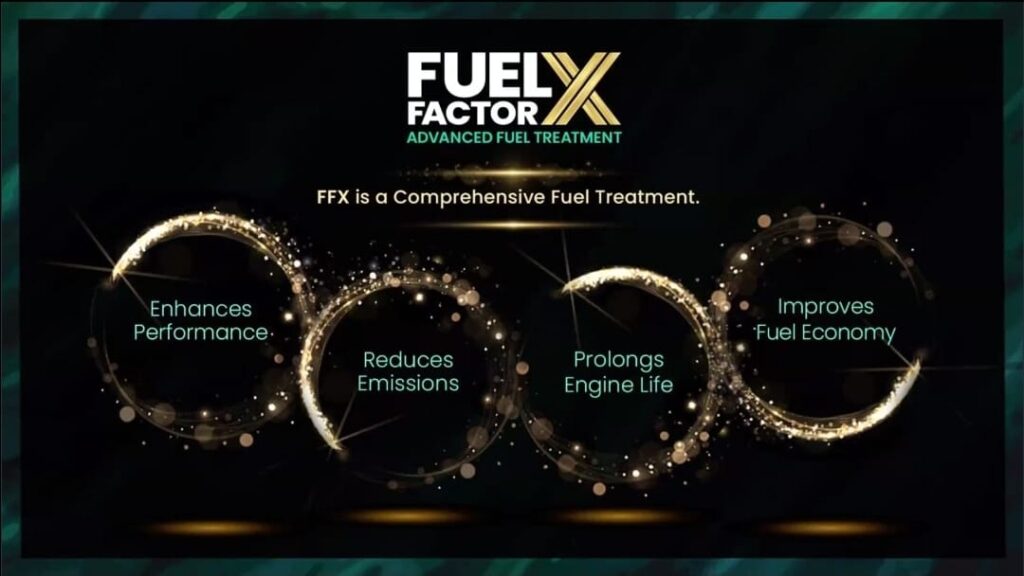 We Need A Solution Now
The concern is especially difficult for working families who have far to drive to work and don't have a choice to limit their travel. I can promise you they are Worried about gas prices. Everyone who is on a fixed income or a budget is feeling the pain at the pump. When I heard about a product that could improve gas mileage by 10-20%, I was interested. I found out that not only does Fuel Factor X improve fuel economy, it also enhances performance, reduces emissions and prolongs engine life. FFX is a Comprehensive Fuel Treatment.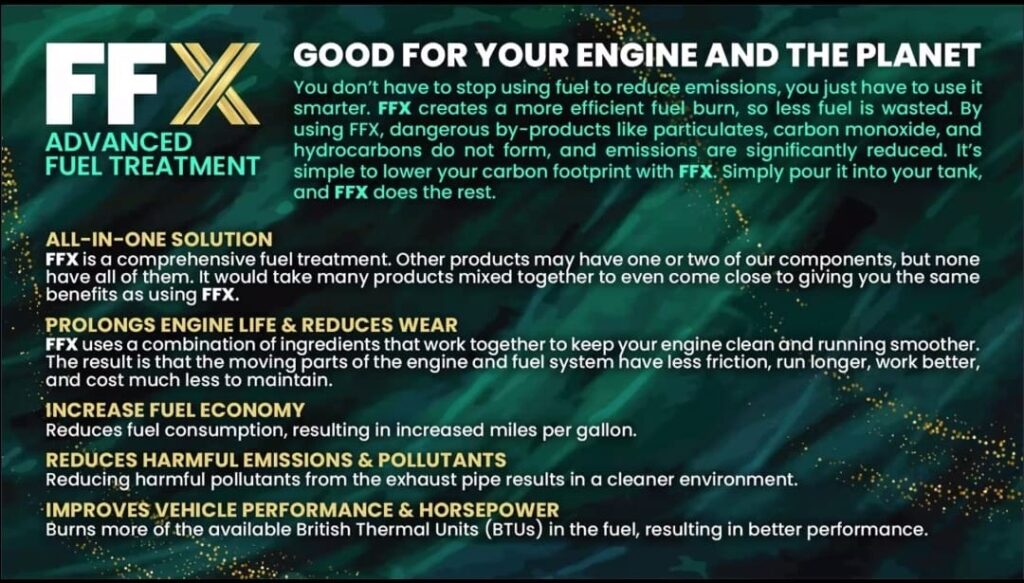 Advanced Fuel Treatment
We have an opportunity here. Some say the key to success is to be in the right place at the right time. This is it!! You can create a successful side business affordably today.. There could not be a better time for a product like this! Worried about gas prices? This is our solution!
Join our team today and let's share Fuel Factor X with the world!
Sign up for your free account at Myhappyfuel.com or text FFX to 941. 268.1354.