Vegan & Plant Based Diet Goals
Vegan weight loss diet 2022 is actually going well. It is really shocking to me that it is easier than I thought it would be. Most of us begin a weight loss plan or diet at the beginning of the new year. In January 2022, most of us are ready to make the change and start the new year out. That certainly was my M.O. It had never worked out for me in the past. Not only would I stop working out at the health club after a month or two, the diet goals I had usually went out the window as well. Until 2022. This year was different. Really different!
What Is Different About This Vegan Diet?
I heard about the benefits of a vegan or plant based diet and thought I would try it. I was amazed at how good the vanilla protein was for my protein shake. It also comes in a yummy chocolate flavor as well. Mixing the vanilla protein, plant milk and organic berries has made for some very delicious smoothies and shakes. The flavor has been tasty. It has helped me stay on the plan because I don't mind having the shakes at all. This specific plan has four pillars of wellness that includes, detox, metabolic burn, and a probiotic and prebiotic blend. Besides the shake mix, I also received a Mango energy drink and Greens superfood. The entire plan has worked for me. I am really a fan of the probiotics and the rest of the supplements. They work well for me.
Results So Far
I am down nearly 35 pounds so far!!
I am still able to go out to eat and work around what meals I have when. One day I may have a shake or smoothie for Breakfast and Lunch. Another day it might be Breakfast and Dessert. I love the flexibility I have. It makes it easier to stay on the plan. Even my husband has been losing weight with this program. In my personal opinion, this Vegan weight loss diet 2022 is a win win!!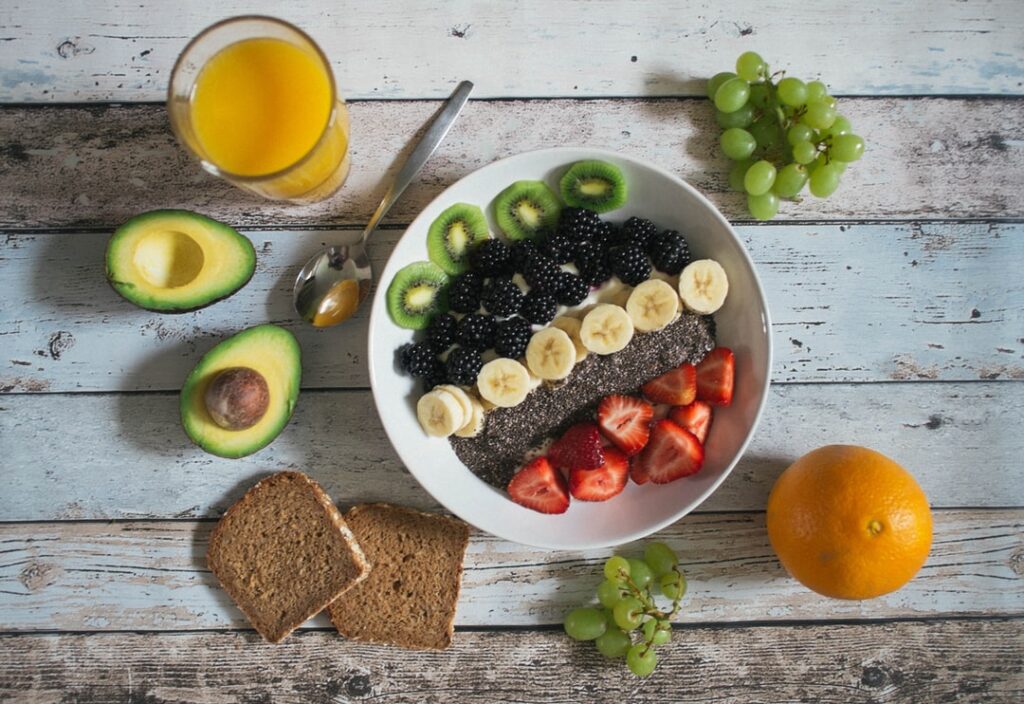 Super Easy To Follow
The diet plan is super easy to follow. They give you a guide you can put on your fridge if you want. I did that for the first week or two so I would not forget. It worked. The shake recipes I make are so easy. Almost all the ones I make are just 3 simple ingredients. If I can do it, I know you will find it easy as well. Even my mom enjoys these shakes. The vanilla one with berries tastes as good as dessert or ice cream to me. It is not the chalky boring recipes I was used to from old plans. No, this Vegan weight loss diet 2022 stands out to me as the best one I have ever tried. Not only is it the best I have tried, it is by far the most affordable.
Diet Foods
If you have been checking out diet foods at your local grocery store, then you know the prices have gone up considerably. This plan is affordable and is keeping my grocery bill manageable. I was able to buy an extra canister of the protein affordably. It is cheaper than my local health food store and the ingredients are quality ones that I appreciate.
How To Order
Ordering is simple. You can visit our website at HenksGetHealthy.com to learn about the plan and the ingredient list. You will see just how affordable this plan is. I just don't know how they do it but I am so thrilled. Seriously, get your hands on the Vegan weight loss diet 2022 as soon as you can. Then be sure to join our private facebook group. Thousands of people have joined and are having great results!
HenksGetHealthy.com 941.676.7300
Lynette @ Three Sons Marketing LLC
Product Disclaimer
Results vary from person to person based on starting point, effort, and other factors. Testimonials do not represent typical results.
Three Sons Marketing LLC is an affiliate of MyDailyChoice. Contact us today to get your healthy chocolate fix! We are looking for leaders to grow our team and share Well Beyond healthy chocolate and the BodyMelt Wellness plan.
These statements have not been evaluated by the Food and Drug Administration. These products are not intended to diagnose, treat, cure or prevent any disease. MyDailyChoice, Inc. assumes no responsibility for the improper use of and self-diagnosis and/or treatment using these products.