Super Clean Car
Waterless car wash is becoming popular! In 2022, it is more important than ever to conserve water, protect the planet and protect your vehicles. This Waterless car wash cleans cars, trucks, suv's, tanks, rigs, vans, rv's, boats, golf carts and more. This new product cleans your car like nothing else and protects the planet. Ditch the hose & bucket! Optimyst waterless wash does not require any water. You simply spray it on and use the included microfiber towel. No mess. You don't need a bucket. Or a hose. And, No water. For those of us in Florida, we get these awful love bugs. If you don't get them off your car right away, they can actually eat away at the paint finish. This product removes dirt, bugs, tar, and road grime in minutes. Folks in Florida should be carrying an extra bottle and towel in their car! I know we will be!
Car Wash or Hand Wash?
In 2022, no matter if you get your car washed at the local car wash or car tunnel or wash it yourself, it takes a lot of water. Car washes can also be expensive. In my solar town of Babcock Ranch, we don't even have a car wash nearby. We are forced to drive a bit for a car wash or we would have to wash it or hire a neighbor. When I saw this product and how great it works and that it even helped to prevent scratches, I was excited to try it! I can't wait to get my Waterless car wash order.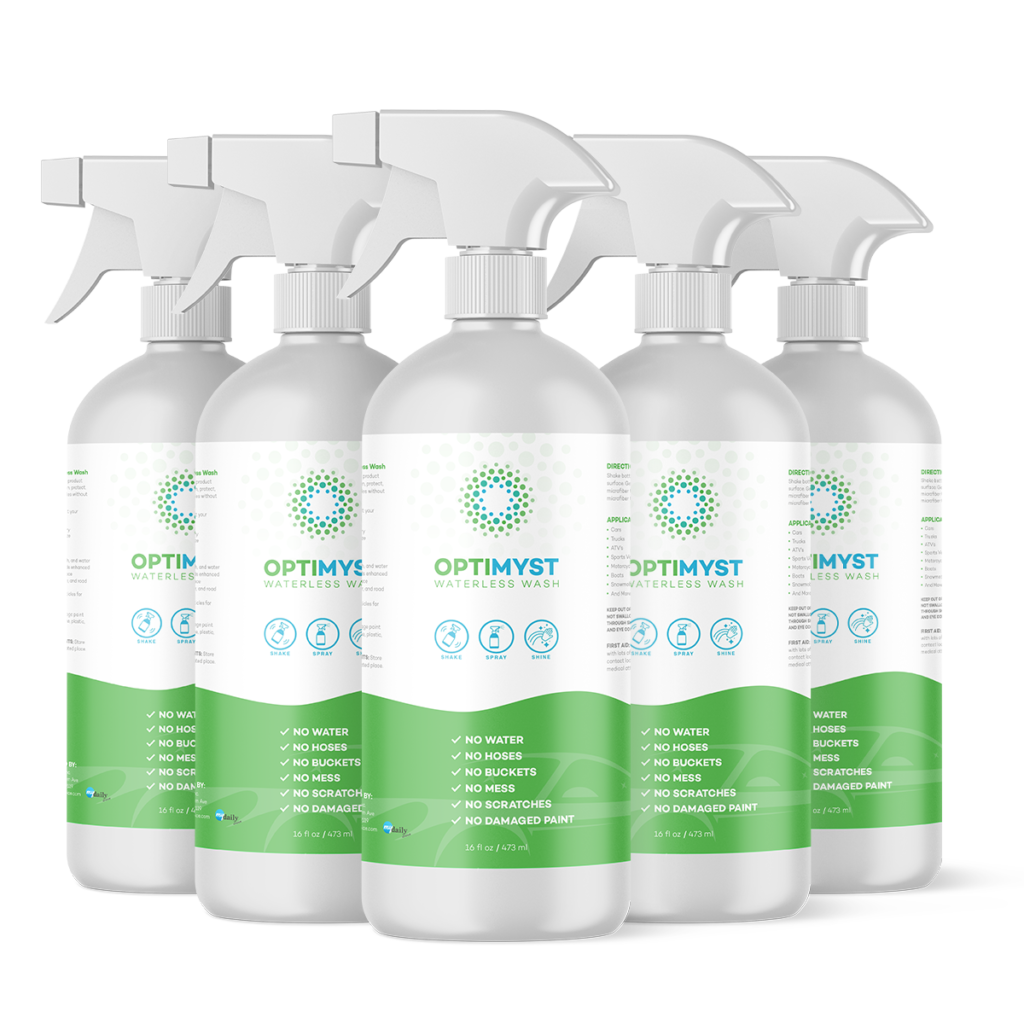 Product Benefits
No water, hoses, buckets, or mess
Leaves a shiny, smooth coating that adds enhanced protection to the surface
Removes dirt, bugs, tar, and road grime in minutes
No scratches
No damaged paint
Encapsulates dirt particles for easy wipe off
Excellent degreaser
Works on paint, chrome, plastic, and glass
Works on cars, trucks, ATVs, boats, sports vehicles, motorcycles, and more!
Comes with a microfiber towel
Pre-Order Today
The Optimyst is available for pre-order now in July. It is expected to ship out by August 1st. VIsit us direct at 3sonsmom.com to order. You can also call Three Sons Marketing LLC at 941.676.7300. We are here to help!
Find out how you can get paid well to share this great product line.
Waterless Car Wash
Be sure to check out the video below and watch CEO Josh Zwagil wash his Rezvani Tank with Optimyst.
Three Sons Marketing LLC is an affiliate of MyDailyChoice. You can reach Lynette of Three Sons Marketing LLC at 941.676.7300 or visit http://3sonsmom.com