All ABout Cacao
Cacao percentage on chocolate is not reliable. Now that the word is out from the National Confectioners Association's Chocolate Council that flavanol content in chocolate may have important cardiovascular effects, people are looking for high flavanol chocolate and are finding it difficult if not impossible to find.  In fact, we could not find this in any major retailers brick and mortar stores or online.  We have heard from the media over the years that the cacao percentage in chocolate is what is most important for chocolate.
Now we find that flavanols in chocolate vary based on how the raw cacao seed is handled.
Why Chocolate Is Healthy
According to the National Confectioners Association Chocolate Council, "Though flavanols are abundant in the fresh, raw cacao seed, how the seed is handled from tree to finished chocolate matters a great deal.  Through conventional handling and common manufacturing processes such as fermentation, drying, roasting and alkalization, the natural flavanol content components are naturally destroyed."
"Because of these variables, the cacao percentage marked on a chocolate's label isn't a reliable guide to flavanol amounts.  Though darker may be better for a deep chocolate taste, it does not guarantee a higher flavanol content."
Where is Healthy Chocolate?
The key is to find flavanol rich chocolate.  There is a "Healthy Chocolate Company" that has been making flavanol rich chocolate for over ten years.  This patented chocolate method keeps in the antioxidant and flavanol content in the raw cacao bean.  My favorite Beyond Healthy Chocolate is the Xobiotic chocolates that include a probiotic.
Just one piece of this chocolate has 1, 056 flavanol (mg) content.
Studies on Chocolate
This belgian chocolate is sweetened with acai and blueberry and does not have the waxes and fillers you find in candy chocolate.  This chocolate is also diabetic friendly, low calorie, suitable for vegetarians and GMO-Free,  On the box of Beyond chocolate it also states "Recent studies on cacao have concluded that best results were obtained by consuming a daily minimum of 600-900mg oof Total Flavanoids, plant-based antioxidants that help the body's cells resist damage by free radicals. "
Do You Eat Chocolate?
If you have been regularly eating dark chocolate in the hopes that you are providing a healthy benefit, it is clear that flavanoid rich chocolate is the only way to go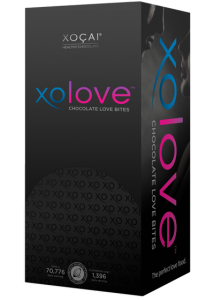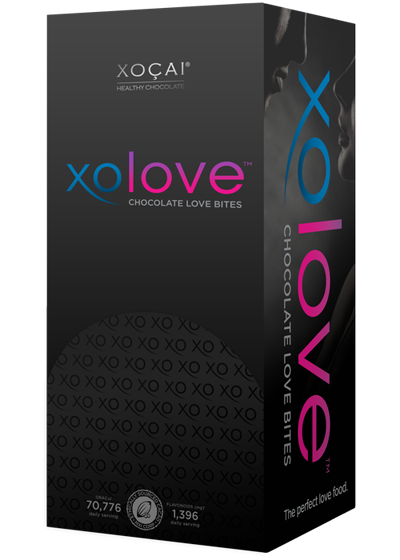 .  There is so much more than just Cacao percentage on chocolate. Now that there is high demand for high flavanol chocolate, you may soon find this available at your local chiropractic office, massage therapy office, anti-aging medicine physicians offices, detox spas and high end salons.  If you own your own small business and would like to incorporate this lucrative opportunity to share flavanol rich chocolates with your clients,
Reach Out!
PLEASE CALL 941-676-7300 if you have questions. 
Or VISIT SarasotaChocolates.com
email [email protected]
CUSTOMERS CAN ORDER DIRECT HERE !  
Questions please contact Lynette or Wayne Henk, Three Sons Marketing LLC at 941-676-7300.
The Story of Chocolate, National Confectioners Association's CHOCOLATE Council (NCA), http://www.candyusa.com/story-of-chocolate/
"According to the National Confectioners Association Chocolate Council, "Though flavanols are abundant in the fresh, raw cacao seed, how the seed is handled from tree to finished chocolate matters a great deal.  Through conventional handling and common manufacturing processes such as fermentation, drying, roasting and alkalization, the natural flavanol content components are naturally destroyed."
"Because of these variables, the cacao percentage marked on a chocolate's label isn't a reliable guide to flavanol amounts.  Though darker may be better for a deep chocolate taste, it does not guarantee a higher flavanol content."
Beyond Healthy Chocolate Co. Box, http://Mychocolatevitamins.com