Five Simple Changes You Can Make
There are Five simple ways to improve your health today that are vital. The reasons to focus on your health today are more important than ever. The last year and a half have been the most challenging we as a country have experienced in quite some time. We have all lived it and I know many of us are ready to get back to normal life, whatever that is! If nothing else, the recent pandemic has taught us that life is so important and can be quickly taken from us. We are all learning why it is important to focus on our health. If you have lost friends or family in the last year or so, you understand.
The Hard Truth
I know losing my dad in the last year has been very difficult. He did not die from covid, but regardless, his illness and death were made much more difficult by the pandemic. I will never forget not being able to visit my dad in the hospital and the toll that took on him. I would not wish it on anyone. Today we are focused on simple ways to improve health.
Five Simple Ways To Improve Your Health Today
Start exercising and spending time outdoors. If you are physically able, exercise for 30 minutes a day. This could include walking, Bike Ride, Swimming, Work out at the gym etc. Make a point to sit outside for at least 20 minutes every day to get that healthy Vitamin D from the sun.
Follow up on health issues with your primary care doctor or get that check up you have been meaning to do. I had low vitamin D for years but never worked to improve it. When the pandemic hit, my opinion changed.
Forget the processed foods and get back to the basics. Focus on healthy foods with less sugar. salt and unhealthy fats. An article "Processed foods and Health" by Harvard T.H. Chan had this to say; "Ingredients used widely in the production of highly/ultra-processed foods such as saturated fats, added sugar and sodium have become markers of poor diet quality due to their effect on heart disease, obesity, and high blood pressure. [6,7] It is estimated that ultra-processed foods contribute about 90% of the total calories obtained from added sugars. [4]
Make simple changes to the foods and snacks you eat. I replaced candy chocolate with Beyond Healthy Chocolate. Instead of candy with lots of sugar, waxes and fillers, I choose a healthy KETO friendly chocolate that is 1 gram sugar, 1 net carb, 35 calories and equal in antioxidants to over one pound of raw spinach. I simply changed my chocolate.
Focus on you. Take time to smell the flowers. Go to lunch with friends. Enjoy a family outing. Go somewhere you have always wanted to go. Less stress is important.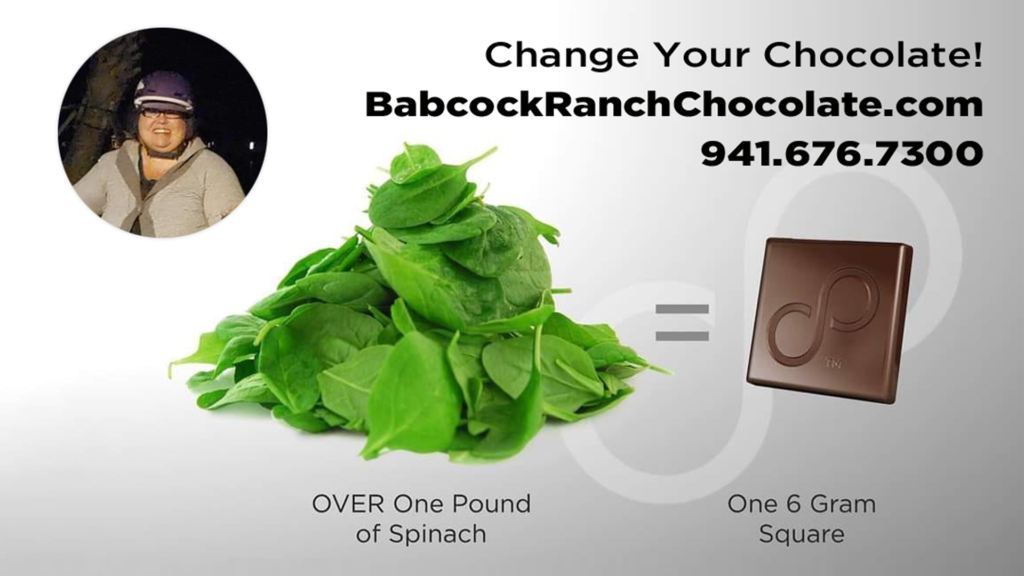 Get started on the right path.
There are many more options than five simple ways to improve your health today. This will get you started. Realizing that simple changes you make today will help you focus on the goal of improved health, quality of life and how long you will live. Apparently Covid was our wake up call. I am so thankful for the healthy choices I started making over 11 years ago. That was when my family, which includes my three boys and hubby, started eating what was known as Xocai healthy chocolate. This chocolate was delicious belgian chocolate and was even diabetic friendly. Today it is known as Well Beyond Healthy Chocolate. Same great chocolate as Xocai but easier to pronounce.
Isn't All Chocolate Healthy?
No. Not at all. One piece of Beyond healthy chocolate is equal in antioxidants to one pound of raw spinach, is just 35 calories, KETO friendly at just 1 net carb and just 1 gram sugar. Check the chocolate in your local health food store. I doubt it tells you how many antioxidants and cocoa flavonoids are in the chocolate. Every piece of our chocolate tells you exactly what you are getting. Your health matters. You deserve the best. In addition to the Xobiotic or Power Square Well Beyond chocolates, I highly recommend the Chocolate Protein shake that was featured on the cover of the American Journal of Bariatrics, The Bariatrician for weight loss and my favorite drink to curb my appetite, the XeTRM. Every month I order the Momentum Fearless 30 pack that includes the shake, XeTRM and chocolates to meet my health and wellness goals. Try it today.
Questions? Contact Lynette at Three Sons Marketing LLC at (941) 676-7300 in Babcock Ranch, Florida. You can also visit us online at 3sonsmom.com.
Processed Foods and Health, Harvard T. H. Chan, https ://www.hsph.harvard.edu/nutritionsource/processed-foods/