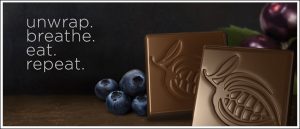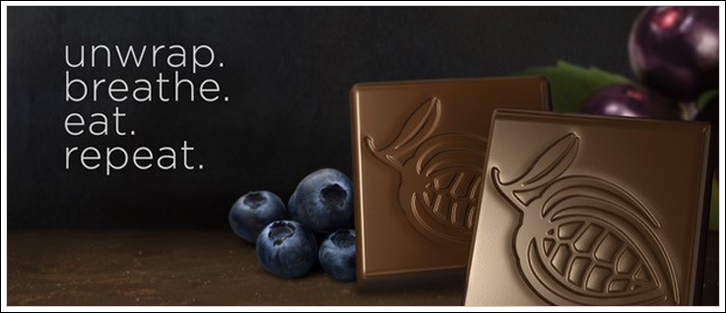 I was watching a recent Facebook Live Post of Kathy Ireland on her Modern Living show set. She was meeting with CEO and founder of Well Beyond, Jeremy Reynolds, talking about exciting Beyond healthy chocolate products. Kathy Ireland is a fan of Beyond Chocolates, specifically the Beyond Power Square. During the facebook live episode, Kathy Ireland is quoted as saying, "I love you guys. You make being healthy taste delicious." Now that is an endorsement you gotta love.
Are you looking to be more healthy in 2018? It can be daunting and overwhelming trying to figure out what you are allowed to eat and not eat. It is not easy to cook every meal from scratch. Is there another way? What if incorporating something as delicious as chocolate could help you reach your health goals?
"Can chocolate truly be healthy?
YES! Let's explain why:
Everyone has heard of free radicals. It's well known that these rogue molecules damage healthy cells, which in turn results in unhealthy tissues, organs and eventually, an unhealthy body.
Fortunately, cacao, the nutritional source of Dark Chocolate, is nature's top source of antioxidants. Antioxidants are nutrients that neutralize free radicals and slow their damage.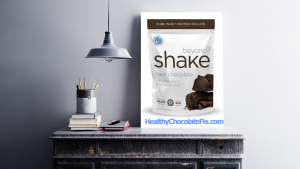 -among the most important observations in the history of medicine "How important does that make [cacao antioxidants]? I would say very important."
-Harvard physician and researcher Norman Hollenberg, MD, regarding the benefits of cacao's antioxidants. Among cacao's most impressive phytonutrients are several types of polyphenols, largely recognized as some of the most powerful antioxidant and anti-inflammatory compounds known today. The most powerful and prominent polyphenols in cacao are flavanols.
Hundreds of studies have found that flavanols possess distinct and powerful properties, including the ability to:
Minimize inflammation throughout the body
Slow free radicals
Protect the heart and blood vessels
Support the immune system
Promote antibacterial/antiviral activity in the body
Relax and dilate blood vessels
Modify blood sugar levels
Protect the brain
Preserve cellular integrity
Protect and repair the liver
Positively modify hormone activity
…and much more!
Did you know if you're like the average person, you eat about 12 pounds of chocolate per year? The problem with that is that most people are eating the "regular" unhealthy chocolate that has been stripped of its antioxidants and other vital nutrients.
That's what makes Well-Beyond Healthy Chocolate so different and so healthy!"
Now that you know what is so healthy about Beyond Chocolate, here is where you can order:
Visit MyChocolateVitamins.com or call us direct at (941) 676-7300.
We also have opportunities to your own home based healthy chocolate business with Well Beyond. Affordably start your home business, with potential to earn serious money and make a difference in peoples lives. If this is something that interests you, reach Beyond Director and member Lynette Henk of Three Sons Marketing LLC and learn how you can be earning cash in no time.
Contact Lynette at (941) 676-7300.
Well Beyond, http://healthychocolateflorida.com , https://www.well-beyond.com/science/