[vop id="7″ video="" ]
Edible aphrodisiacs include Oysters, wheat germ, hot chile peppers, chocolate and champagne according to Womens Day article "9 Real (Or Fake) Edible Aphrodisiacs"Everything you never knew about Aphrodisiac dark chocolate.  For me, chocolate is the big stand out here.  Especially now that Healthy Chocolate Company has come out with a patented Sexy Chocolate.  Beyond Love Bites are the perfect love food for men and women and can increase passion in the bedroom. Imagine just feeding your lover heart shaped sex chocolate twice a day and reaping the benefits.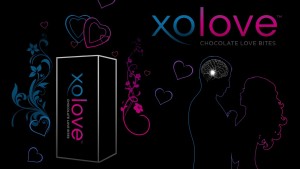 XoLove Bites: The Perfect Love Food
Are you looking for more passion?
Do you crave more excitement? Searching for ways to enhance your love life?
Introducing XoLove Bites, the perfect blend of Healthy Chocolate®, L-arginine & maca—providing benefits from heart and brain health to improved sexual performance.
Key Ingredients in XoLove Bites Dark Cold-Pressed Chocolate: Beyond®'s high- antioxidant Healthy Chocolate® possesses natural aphrodisiac properties that stimulate the brain's "pleasure" chemicals to complement the sexual benefits of L-arginine and maca. L-Arginine: A critical amino acid that is a building block of nitric oxide (NO). Helps relax blood vessels, improves blood flow throughout the body, protects the heart, blood vessels and brain, encourages increased muscle mass, assists in the communication between cells, fortifies the immune system and more. Maca: Considered an aphrodisiac and energy- booster in ancient holistic medicine systems, maca is also proven to bolster mental and physical endurance, modulate hormonal function in both men and women, and promote immune function. Benefits: • Promotes flexibility in blood vessels • Improves blood flow • Helps protect the heart and brain • Encourages production of "pleasure" chemicals in the brain • Fortifies immune function • Stimulates mental and physical energy • Improves mood and emotional health • Helps build muscle mass & improves athletic performance • Enhances endurance and stamina
[shock_spots id="7554″]
LOVE BITES CHOCOLATES ARE ON SALE!  ORDER YOURS TODAY THROUGH SEPTEMBER 9TH, 2015 WITH A BUY 2, GET 1 FREE DEAL!
WHEN ORDERING, BE SURE TO INCLUDE A MONTHLY AUTO ORDER TO RECEIVE EVEN MORE FREE CHOCOLATES!  (LOYAL MONTHLY SUBSCRIBERS RECEIVE FREE PRODUCT EVERY 3RD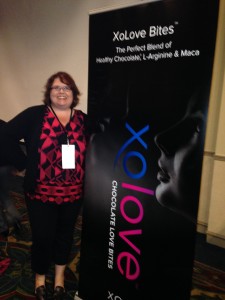 MONTH FOR THE FIRST YEAR!)
We are Three Sons Marketing LLC and we are here to help you.  Order direct at ChocolateForLove.com, call us at 941-216-5727 or email us at [email protected]
2014 Well Beyond Chocolate All Rights Reserved. Information herein is NOT intended to be taken as medical advice. No therapeutic or medical claims are either implied or made. DO NOT ALTER ANY MEDICAL TREATMENT. OR THE USE OF MEDICATIONS. WITHOUT THE PERMISSION OF YOUR MEDICAL CARE PROVIDER. FDA regulations prohibit the use of therapeutic or medical claims in conjunction with the sale of any product not approved by the FDA.
Womans Day, "9 Real Or Fake Edible Aphrodisiacs", http://www.womansday.com/relationships/sex-tips/advice/a893/9-real-or-fake-edible-aphrodisiacs-84326/