Beyond Beauty Cacao based skincare for men and women, the World's First Neurocosmetic is back! Best news EVER!
The World's a better place now that the World's First Neurocosmetic is on it's way back to the market. If you were a Xocai Distributor or ever purchased any of their healthy chocolate products, you will be happy to know they were purchased by Well Beyond LLC and the products are still available! One of the most popular products are the Healthy Dark Chocolate Squares that are just 35 calories each, 1 gram sugar and 1 net carb. The healthy energy drinks and nutriceutical line as well as the healthy dark chocolate protein shakes are still available as well.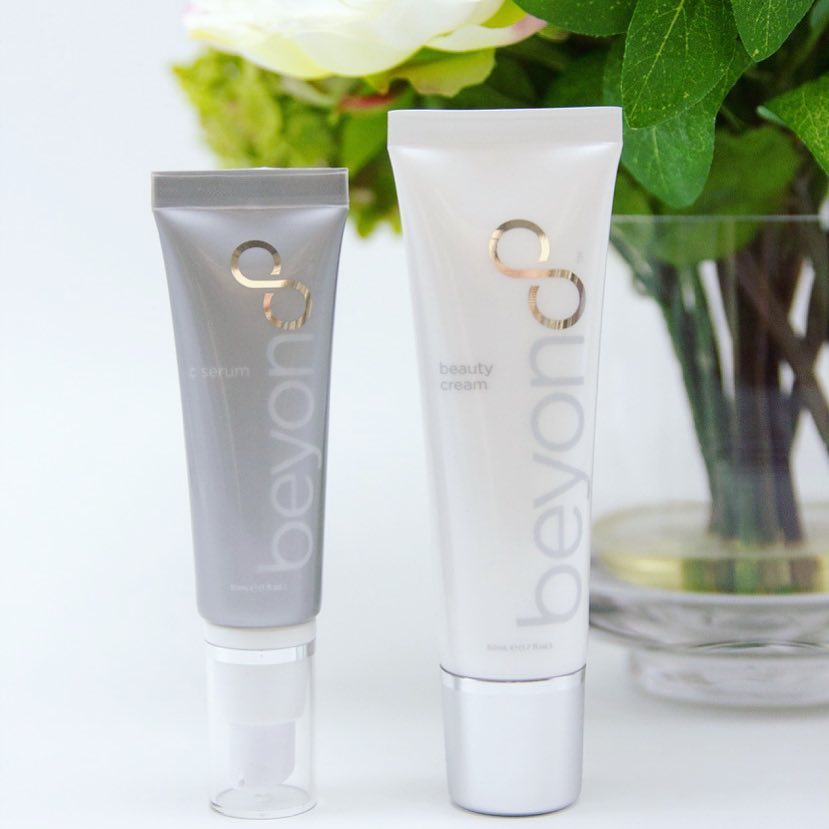 By far one of the most favored products was the cacao based skincare line. Known as Xophoria, this skincare is amazing as far as I am concerned. Now known as Beyond Beauty cacao. Once it disappeared from the market, I had tried every store looking for something comparable. It just did not exist! It does not exist at the Macy's Makeup counter, not at Sephora, not Ulta, not any of the MLM direct sales lines I found and not at BareMinerals. I was in despair and realized my days of no wrinkles were coming to an end unless I was going to consider Botox or a facelift.
Happy Dance For Beyond Beauty Cacao
You should have seen me jumping up and down doing the happy dance as soon as I heard this neurocosmetic line was returning. So glad as I can remember my laugh lines, crows feet and age spots disappearing and I can't wait to have this product line back.
EVEN BIGGER NEWS? BEYOND BEAUTY CACAO IS AFFORDABLE AND FOR MEN AND WOMEN!
My hubby and I will soon be 54 so having access to beyond beauty cacao is huge as we know the benefits from before. This beyond beauty cacao skincare line is for men and women. It does not have fragrance and works wonderfully. I know you will appreciate it too! Those who remember Xophoria, know this is an amazing product line. So thankful to Jeremy Reynolds our CEO and entire powerhouse management team at Well Beyond for bringing the cacao based skincare line back.
How To Order
I have already ordered my Beyond Beauty Cream (Same as Xophoria) and Vitamin C Serum and have been using them. If you used to be a Xocai distributor, the changes for the company have been nothing short of amazing. The current compensation plan is the best in the industry, as far as I can tell.. Also the only way to access the Beyond (Xophoria) skincare line. Spas and salons are placing orders to have the exclusive rights to the products now. It's a great time to get involved.

Interested in joining as a Member to create life-changing income?
Click here to become a Member. Want access to the skincare? Message Lynette Henk direct at (941) 268 – 1354.
Get The Scoop Here
For the scoop on the changes and transition from Xocai to Well Beyond, message Lynette Henk of Three Sons Marketing LLC at (941) 268-1354 or at lynettehenk @gmail .com. You can also visit us direct at Chocolategoldmine.com. There is a new Infinity pack that includes the skincare line along with other amazing Beyond products that is quite a deal. It goes on sale on June 10th and will sell out quickly! Get ready to order or message us to help you. If you want access to the Beyond Cacao based Neurocosmetic skincare line now like I did, I can show you how to do that too. Beyond neurocosmetic not only helps improve your skin but makes you feel good too!