Is it really possible to control your diet, have appetite control and still eat CHOCOLATE?
Hard to believe I am 54 years old and that I am still struggling with diet. I remember as a pre-teen dealing with weight issues and it just never stopped. Well almost never stopped. For some weird reason, everytime I was pregnant I lost over 50 pounds no matter how much I ate. Just crazy. My doctor finally said I just need a lot of calories to sustain a pregnancy. I don't know about that, but this is how it was for me. For the remainder of time, I have either been on a diet or got tired of being on a diet. Eventually I realized healthy was so much more important and these days I focus on important things like good cholesterol levels, blood sugar levels etc. more than just the actual weight on the scale.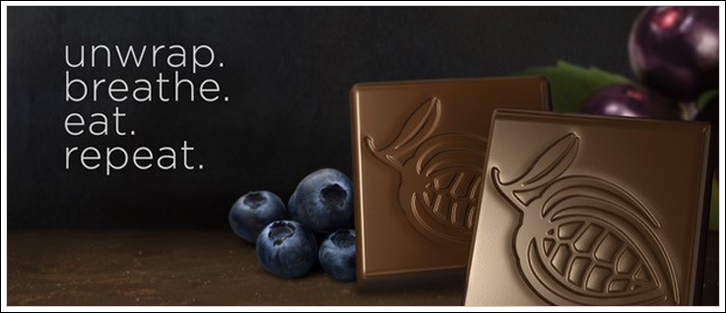 I don't know about you, but there are days I am just craving something sweet or something crunchy. I can watch my weight, carefully weigh and measure my foods, get the right amount of exercise yet I still crave something I really should avoid completely! The crunchy food cravings are usually issues I experience when I am dieting with a protein shake and replacing 2 meals a day. Having a healthy cacao protein shake for breakfast has worked out well for me but once I add in another meal replacement protein shake for lunch or dinner, that is when the desire for foods I can chew really kicks in. When pretty much everything you eat is a liquid based diet, craving some yummy food you can chew is understandable. For awhile I thought I had figured it out and then unfortunately I was diagnosed as type 2 diabetic which meant I needed to watch even how much fruit I was eating.
Based on trial and error, I have found my go to foods that are good for you and can help with those pesky cravings for sweets.
So here you go, the ultimate go to snack hack for dieting, some even for my keto friends:
Chocolate. You got it! The real deal. I eat the 6 gram squares of beyond high antioxidant chocolate. 35 calories a piece, 1 gram sugar and 1 net carb. I literally keep these babies in a decorative bowl on my kitchen counter so I can grab one whenever I want. * Keto friendly
I am a big fan of drinking water but it does get boring after a bit. To add some variety and to curb cravings, I use the XeTRM energy drink supplement that you mix with water. I use about 12-16 ounces of water, shake for 20 seconds and enjoy. Has a nice berry taste and immediately curbs my cravings for hours. 1 calorie. 0 sugar. 0 carbs. * Keto friendly
Fruit. Find a fruit you love. Grapes and watermelon are my faves. If you are diabetic, be sure to watch the amount of fruit sugar. A quick google search can confirm which fruits are ideal for diabetics.
Veggies. Carrot sticks and celery are a great choice for crunchy foods and low cal.
Sargento balanced breaks or Aldi Snack Selects are a great choice if you really need a good snack. Includes cheese, nuts and raisins or cranberries.
With these kind of diet friendly snack hacks on hand, you will have a much easier time reaching your diet goals. Here is to diet success for us all!
Lynette Henk is an experienced consultant, social media pro and mom blogger. She gave up the corporate grind working at Fortune 500 GE Capital and Chicago based uBid Online Auction to enjoy the flexibility of working from home while raising her family. Originally from the Chicago area, she resides in sunny SW Florida. Mother to three young men and an advocate for those suffering with special needs including autism and cerebral palsy. As a fibromyalgia and chronic fatigue sufferer and constant dieter herself, she loves to share how others can improve their quality of life through improved nutrition.